11 Best Restaurant WordPress Themes
Are you looking for a way to market your restaurant online? Do you want to update the look of your website quickly and easily? Then you are in the right place. In this blog post, I'll provide you with a list of the 11 best restaurant WordPress themes available online. Let's get to it.
Black Ash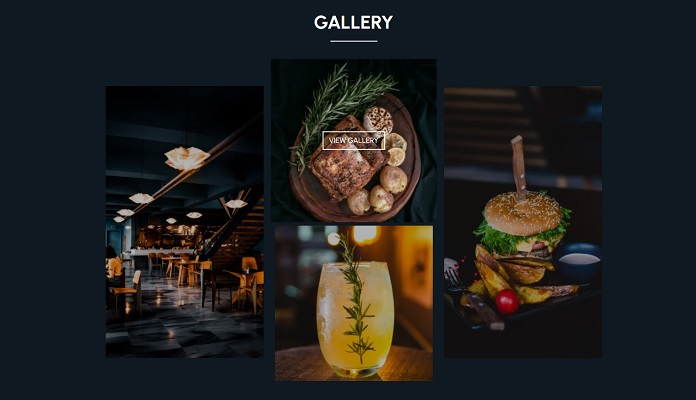 There is no doubt that Black Ash is a perfect dark WordPress restaurant theme suitable for all those restaurants and other food-related businesses that want to have an eye-catching and modern online presence. Using the theme you will have access to 5+ page templates and 10+ custom blocks so you can build your website from scratch and customize it with ease, even without prior experience. All elements of the template are fully responsive. Each page and element will adapt to any screen format automatically, resulting in a seamless user experience. The theme is also translation-ready. It will allow you to translate your website into many languages. This will make it accessible worldwide, allowing you to reach a larger audience.
Hidalgo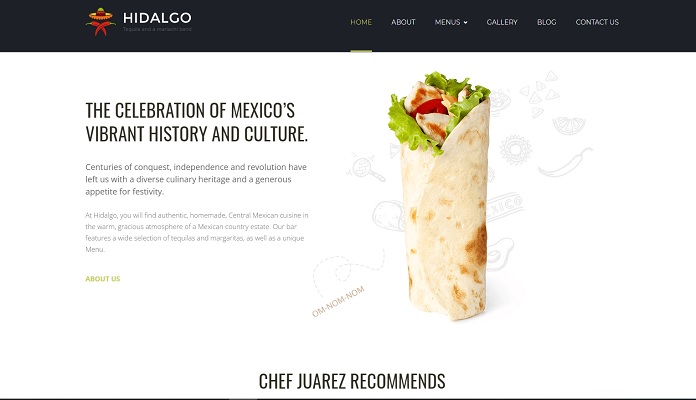 The Hidalgo theme is a modern WordPress theme suitable for all types of restaurants. The layout and design are clean and modern. They allow you to present any aspect of your restaurant activity in the best way possible. As it is based on Elementor page builder, it provides an easy and fast way to edit any page of your website by using its native drag-and-drop system.
In addition, it comes with JET plugins, such as JET Blocks and JET Menu, so you can easily enhance the functionality and appearance of your website. There is detailed online documentation included with the theme that walks you through the theme installation and customization process. Additionally, it comes with customer support that you can reach whenever you have a question or an issue.
Bettaso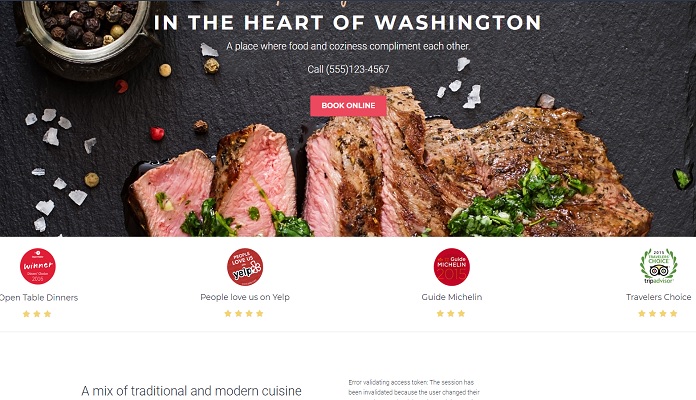 Bettaso is another outstanding WordPress theme built using Elementor. The homepage features a modern and simple. However effective design will allow you to present your dishes and your menu in the best way possible. In addition, it is compatible with major plugins such as WooCommerce, which allows users to book or make a reservation directly on your website.
This theme offers an email subscription option that allows you to build an email list and keep clients and customers up to date with new entries and news about your restaurant, as well as information about upcoming events. The theme is optimized for search engines. Therefore, your website will have a better chance of ranking higher on search engine results and will gain more traffic and potential clients.
Vincenzo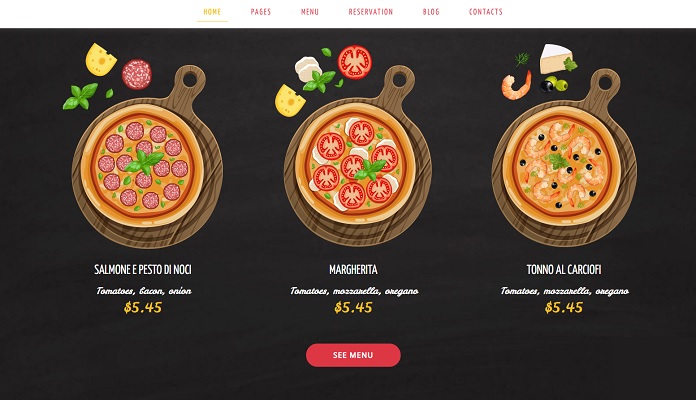 Vincenzo is one of the best restaurant WordPress themes available on TemplateMonster. Featuring a modern design that can easily be customized thanks to its drag and drop integrated system and multiple ready-to-use customization options, including header and footer styles, you can easily make your website stand out from the competition. In addition, it provides you with many custom widgets, such as counters, progress bars, icons, and more. This will improve the user experience and make it more memorable. Through the Appointment Manager plugin, you can integrate a reservation system into your website, which will allow your customers to make online reservations. It is fully responsive, SEO-friendly, and cross-browser compatible.
Eatery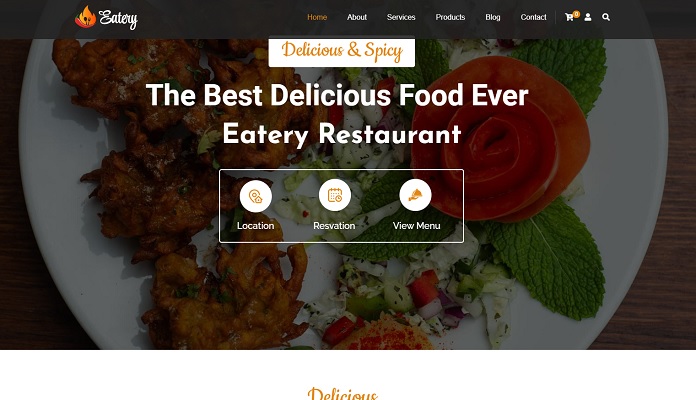 The Eatery WordPress theme is the best solution for showcasing any part of your restaurant, whether it is an Italian restaurant, a barbecue joint, a bar, a cafeteria, a bistro, or any other type of eatery. It comes with multiple pages, such as services, and inner pages, such as single product pages that let you describe in detail your restaurant's features. There is also a blog page where you can post updates about your restaurant and dishes as well as provide valuable content to users, such as recipes. The layout is fully SEO-friendly and responsive. The result is that your content will look good no matter what the screen size or resolution, and ensure smooth navigation for your users. Furthermore, it is compatible with WPML, allowing you to translate your website into many different languages and make it accessible from anywhere.
Tanaka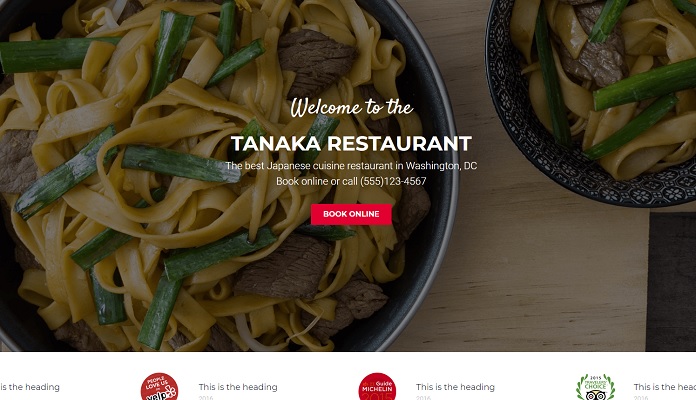 Tanaka is a restaurant WordPress theme designed specifically for Asian and sushi restaurants. You can easily edit it to suit any other type of restaurant. The eye-catching and effective design was developed using the Elementor page builder. Consequently, you'll be able to edit and create pages and sections with it. Using the theme's booking plugin, users can reserve a table directly on your website. The Tanaka theme comes with extensive and detailed documentation that guides you through the theme installation and customization process.
Restova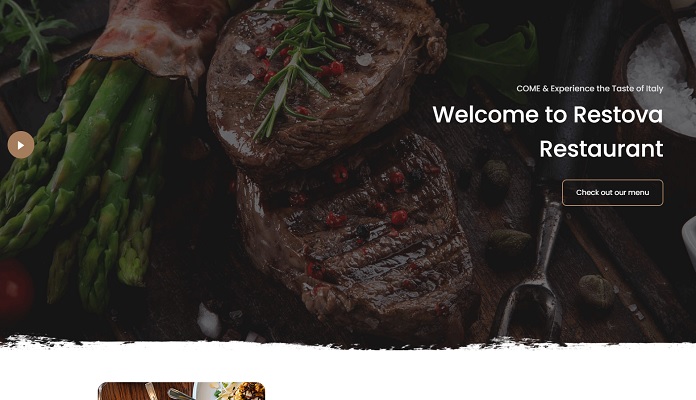 Restova is a fully responsive restaurant WordPress template perfect for presenting food-related services and activities in an engaging manner. Featuring a modern design with a clean layout and well-detailed sections, the homepage presents visitors with the most relevant information about your restaurant. There is a working contact form integrated so that users can get in touch with you quickly and easily. This theme was developed with clean and valid code and loads quickly to ensure the best performance and navigation for you and your users. Restova theme provides regular updates to keep your website up to date in terms of appearance and functionality.
La Food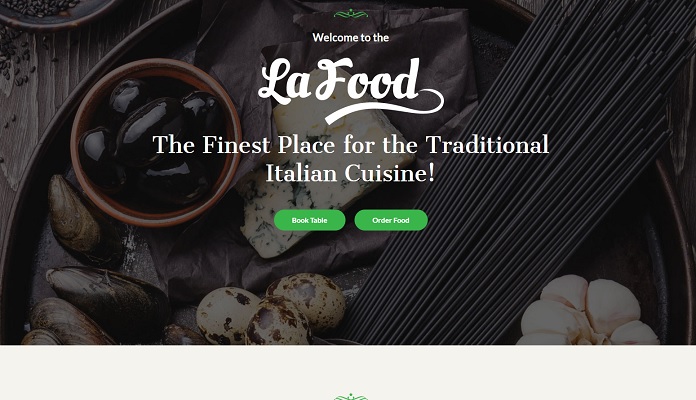 La Food is a responsive and modern restaurant WordPress theme developed and designed specifically for Italian restaurants. However, as you can imagine, you can easily adapt it to any other kind of restaurant. It is built using the Elementor page builder. You can build any page on your website with ease and without any prior experience by accessing its huge library of ready-made sections, blocks, and elements. The booking system allows users to book a table directly on your website, and you'll be able to handle and manage all of the reservations easier. The theme is also WPML ready. As a result, you can translate it into many languages and make it available worldwide, increasing your client base. Additionally, the La Food theme is SEO-friendly, which will improve your website's rankings.
Burger Palace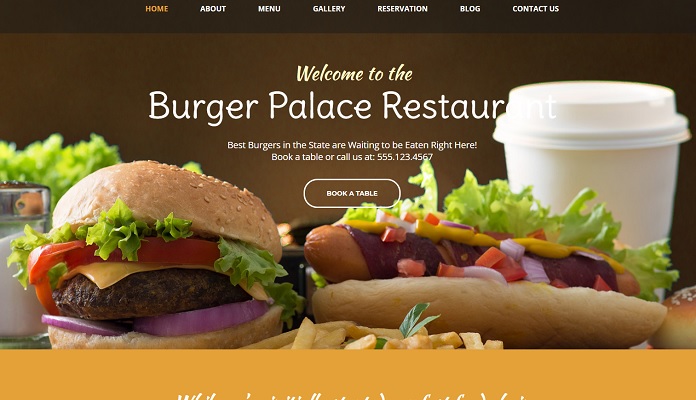 Burger Palace is one of the best restaurant WordPress themes available online. With its modern design and clean layout, it makes it easy to divide and highlight the content of each section. On your homepage, you will be able to showcase your menu, testimonials, awards, team, and a map that will help users identify your location and reach out to you easily. Additionally, the theme integrates well with social media, including icons. You can then keep your clients and visitors in the loop on your social networks and keep them updated on your news, new recipes, and more. Support service and online documentation accompany the Burger Palace theme, which will help you resolve any problem or question regarding the theme's installation and customization.
FoodGo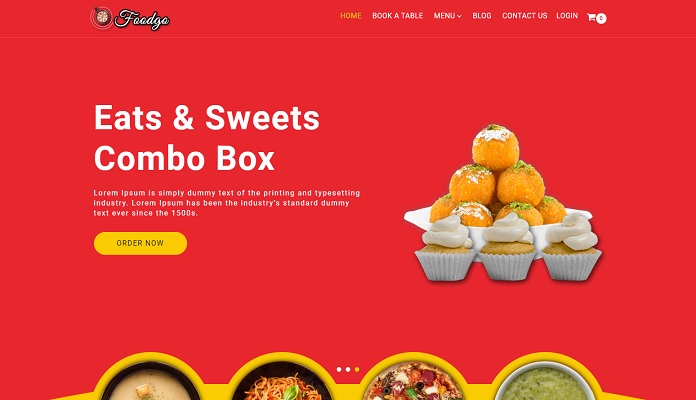 FoodGo is another excellent premium WordPress theme for restaurants, online fast food businesses, and table booking sites. yA default homepage comes with vivid and eye-catching colors and multiple sections that let you clearly present your restaurant and the services you offer and avoid unnecessary distractions. This theme integrates an ordering system that is specifically developed for online delivery, allowing users to order food and pay directly from your website. It comes with a blog module that allows you to share news about your business, the services you offer and provide users with insightful content, such as recipes. The theme is compatible with all major browsers. As a result, users will be able to view and interact with your website from their favorite browsers without problems.
Coffeytea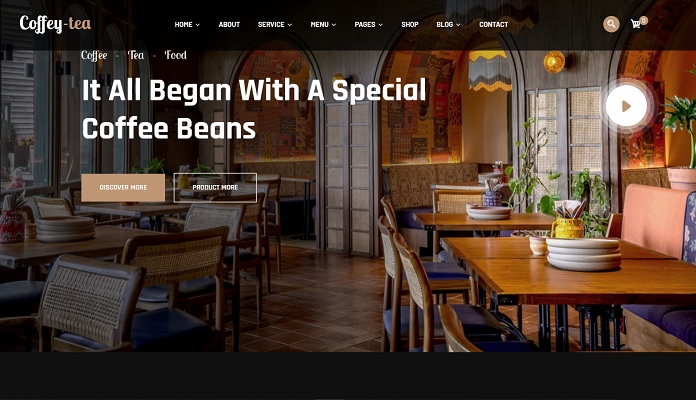 Coffeytea is a professional restaurant WordPress theme that is just what you need if you want to establish an impressive online presence for your restaurant. Design is clean and modern with soft colors that inspire elegance and professionalism. You can use it as it is or you can edit and customize any page or element of your site using the compatible Elementor page builder. Additionally, it is compatible with popular plugins such as WooCommerce and Booked, which allow the integration of payment and reservation systems on your website. Also, it includes a collection of images that you can freely use on your website in case you do not have your own.
Conclusions
Here is the conclusion of this blog post about the 11 best restaurant WordPress themes. The above themes are SEO-friendly, responsive, regularly updated, and come with support and online documentation to facilitate installation and customization. Hopefully, you've found a theme that fits your needs and preferences among the ones listed above. In case you weren't able to find what you were looking for on this list, you can check out the TemplateMonster marketplace. The site offers hundreds of thousands of WordPress themes and many other digital products suitable for any project and any need.