Google Panda – Steps to Avoid its Negative Impact
The main function of Google Panda is to differentiate between high-quality sites and low-quality ones. It is a series of updates to the Google search algorithm that basically helps the user to find the most relevant and useful content at the top of the search query.
Google Panda was introduced in February 2011 and it reportedly affected 12 percent of all search engines. Google panda was developed with the support of an algorithm that makes use of artificial intelligence in a cultivated and experienced manner that is more scalable than it was previously possible. The new and sophisticated algorithm serves people to differentiate between high-quality and low-quality websites.
It has been widely recognized as a major innovation of the Google Algorithm which has led to a few changes to search results. Websites with spam content and links have been severely penalized by Google. The new algorithm has stricter standards over web content and quality.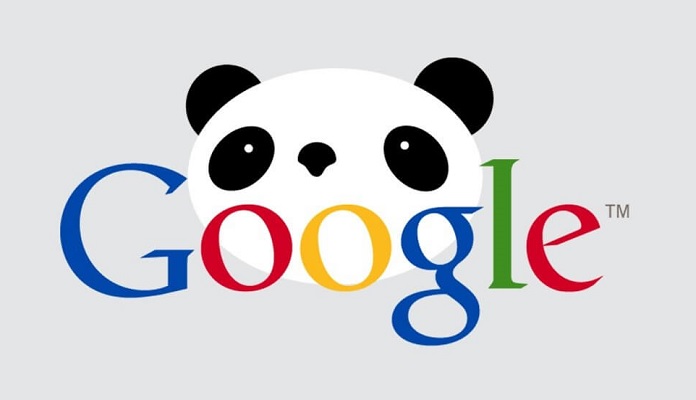 Google Panda has been created to address the following issues:
A website with low quality (Thin content)
A website that works as a content farm
A website with useless pages indexed in Google
A website with an inappropriate SEO strategy
Plagiarized or duplicate content
Too many advertisements
Grammar errors
Slow site loading time
Overly SEO optimization
Getting and staying Panda Free
Ever since Google Panda was launched a lot of data has been released to help you to combat its effects and to make sure that they are not affected by future updates.
Following are some of the steps you can take to ensure you are prepared to fight the unknown:
Content Duplication
Never take content directly from another site as it adds little value to the user experience. If you are taking content from different sources then you must edit and rewrite and provide your own opinion according to what your audience needs.
Thin content should be replaced
Take the help of your current analytics tools to determine which pages have very few visits, say around 15 or fewer. These pages are not adding any real value to your site and this could be due to poor quality. However, in the case of high-traffic sites, you might up this to 50 or 100. You could follow the below steps to make these pages more useful:
add valuable content to the page that will attract greater organic traffic and social interactions.
If these pages are not required then redirect them to a better page with similar contents.
Keyword Density
Keyword Density is the number of times a phrase or a word appears on the page compared to the number of words present on the page. Any article you post on your site will look for some keywords that it will target. The usual amount of keyword density is about 2 to 4 percent. According to certain reports, if the keyword density limit is exceeded then your page is vulnerable to Google Panda's update.
Remove unnecessary pages, categories, and tags
Removing unwanted and unnecessary pages and links is vital in SEO. The tags, categories, date archives, and unwanted pages all get indexed in Google. So you must remove them as soon as possible, it is possible for you to index them. However, if they spread over Google search then remove them by logging into your Google Webmaster Account.
No Spam
Low-quality content and links, including articles, spam comments, and links from spam sites are all considered spam. You should keep your site clean from all these things or else you might be penalized. Also, your audience and visitors will prefer when there is useful information and no spam. If your visitors like your site your rankings will naturally shoot up.
Another big mistake those using over-SEO commit is associating themselves with blacklisted sites by spamming their links for backlinks. A blacklisted site is banned from search engine results for major infractions like duplication of content, blackhat methods, etc. If your site is associated with a blacklisted site you may also get penalized for it.
Distribute anchor text appropriately
Anchor text is the noticeable, clickable text in a hyperlink. One of the main reasons for the setback of blog networks and other websites is the insufficient allocation of anchor text. You must ensure your anchor text is fitting and has variety. You could use variations like "click here" or "this site" etc together with the raw URL.
High bounce rates and number of page views
If a user visits a site and has to click back to return to search results, it indicates to Google that your site is not the relevant search query. It is important that you build pages that engage the user and compel him to stay and explore your site. Keep a tab on your analytics to see which pages have the highest bounce rates and try and make them more valuable.
Get the ratio correct
The ads on your site should not be the most prominent feature when a user visits your site. Make sure you use the space intelligently as it is your content that fetches you maximum traffic. It is important to make certain that your content is easily visible and accessible.
Social Media promotion is mandatory
Social media promotion is a good way to save your site from the Google Panda penalty. Google+ votes, retweets, Facebook likes, and shares all help you to boost your Global rankings. Ask your audience to bookmark and share your blog or your site by using social media buttons.
Buying or exchanging links
Buying or exchanging links for the sole purpose of boosting your page rankings is not a good idea. In an era when you can tell Google about the sites that are buying links and with Google Panda update in place, there is a possibility that your rankings will take a hit. Or worse, you could be banned by Google.
Conclusion
You should add value to your site that will bring links to you, instead of exchanging or buying links. You will be rewarded for the unique content that you produce. Google is constantly changing its Google Panda algorithm with a wide variety of updates these days to toss low-quality sites and push high-quality and informative sites to the top of its search results.
Hence, if you are a beginner it is very important to strategize your website with patience instead of stuffing duplicate content to improve your SEO. Remember, duplicate content stuffing leads to spamming by Google Panda. Now you know several simple tips to avoid negative Google Panda impact on your website, follow them, and be safe.