Photography in Its Purest Form: Abelardo Morell and His Camera Obscura
If you love the idea of projections, in today's article you get to know how to turn darkened rooms into imaging chambers with curiously fascinating landscapes or cityscapes, and all that turning the entire room into a camera obscura. Abelardo Morell is among the few contemporary masters of the camera obscura photo technique (an ancient method of projecting an image on a wall through a small pinpoint). This Boston-based photographer who uses interiors as backgrounds for projecting beautiful images of the outside world, creating unexpected melding.
How he does that? Well, first of all he blacks out windows in rooms while leaving a tiny hole open. Due to the way that light passes through this small hole or aperture that acts as a crude lens, an inverted image (or normal if to use a mirror to flip the image back right-side up) appears on the opposing wall, over the setting of an ordinary room. It is not that simple however to reproduce such phenomenon. The light that passes through the hole is very momentary – to capture it as much as possible the photographer needs to use a long exposure. The overall result is truly affecting.
Camera Obscura
View of Manhattan from Financial District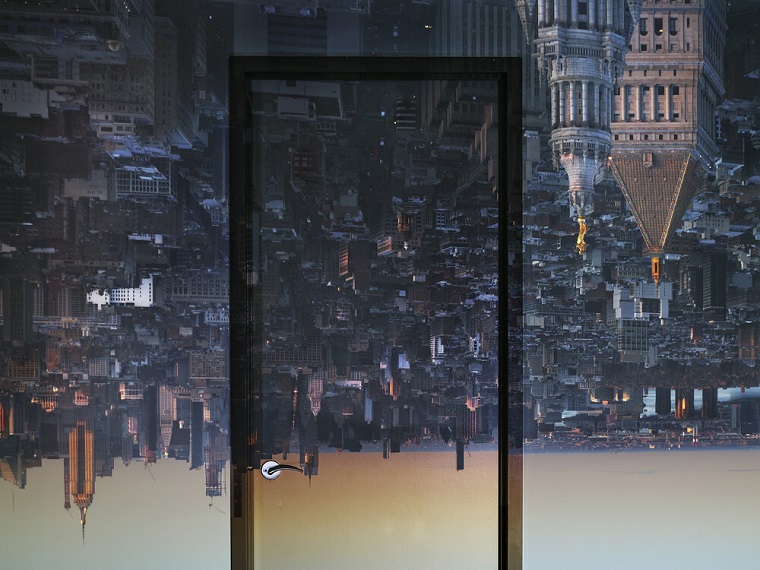 ---
View of Lower Manhattan, Sunrise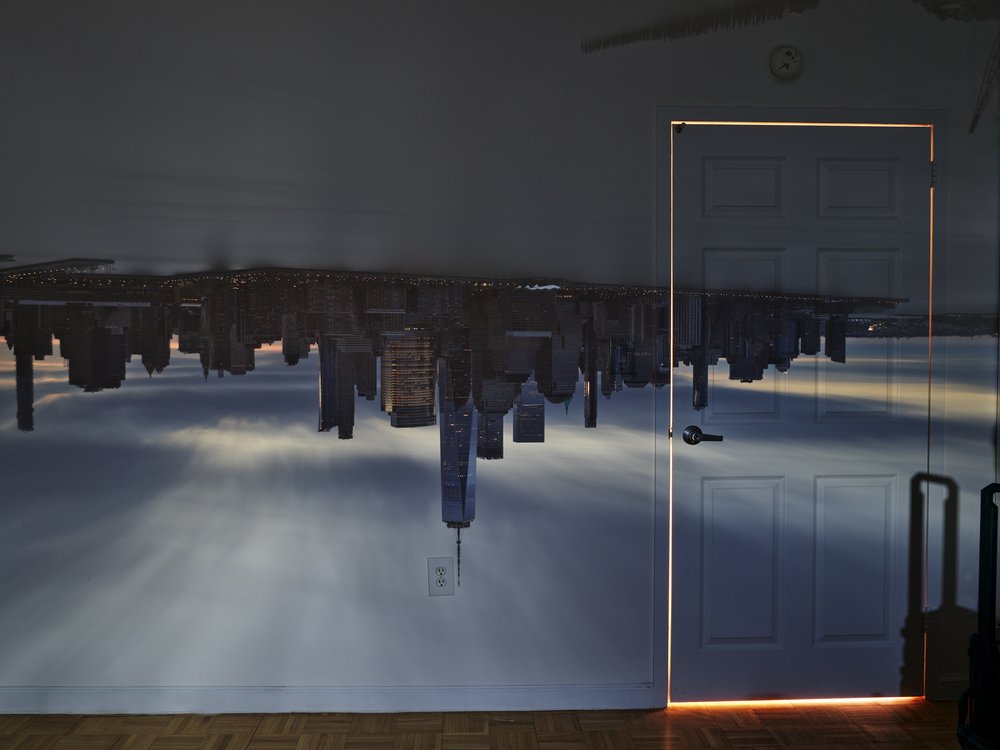 ---
View of Gardens on Folding Screen, Villa La Pietra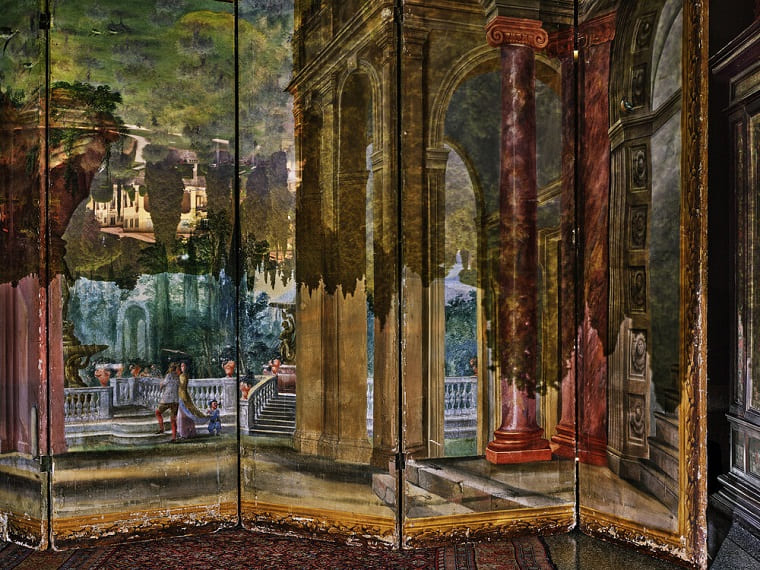 ---
View of Central Park Looking North, Fall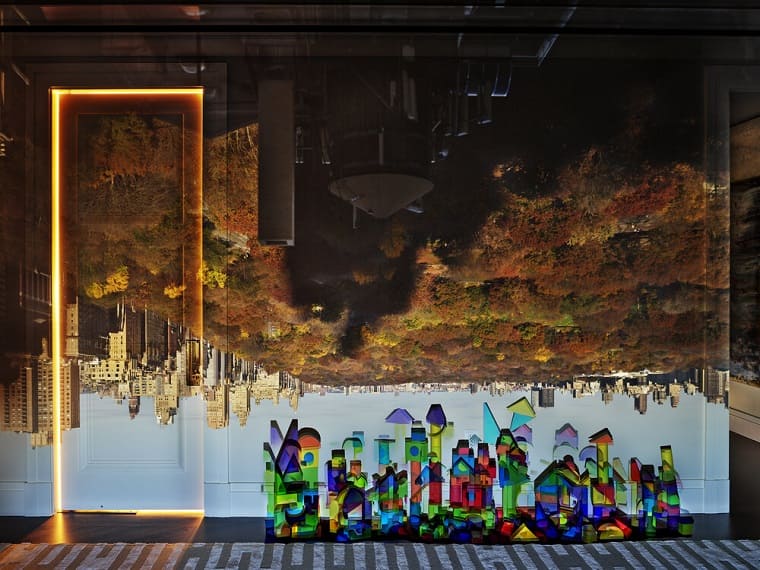 ---
View of Times Square in Hotel Room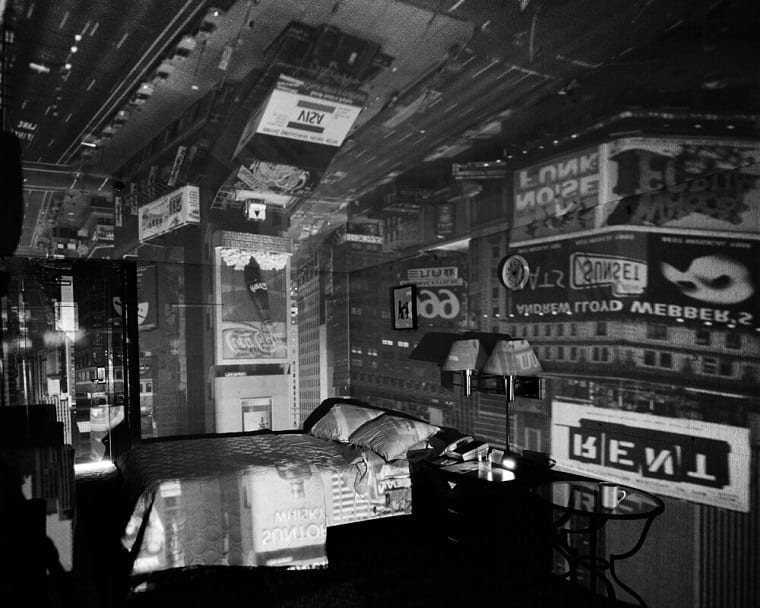 ---
Brooklyn Bridge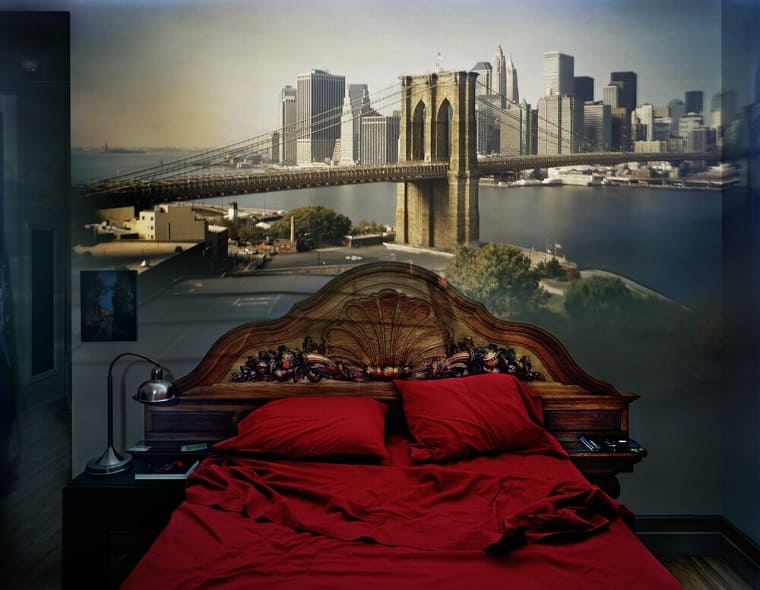 ---
Grand Canal Looking West Toward the Accademia Bridge in Palazzo Room Under Construction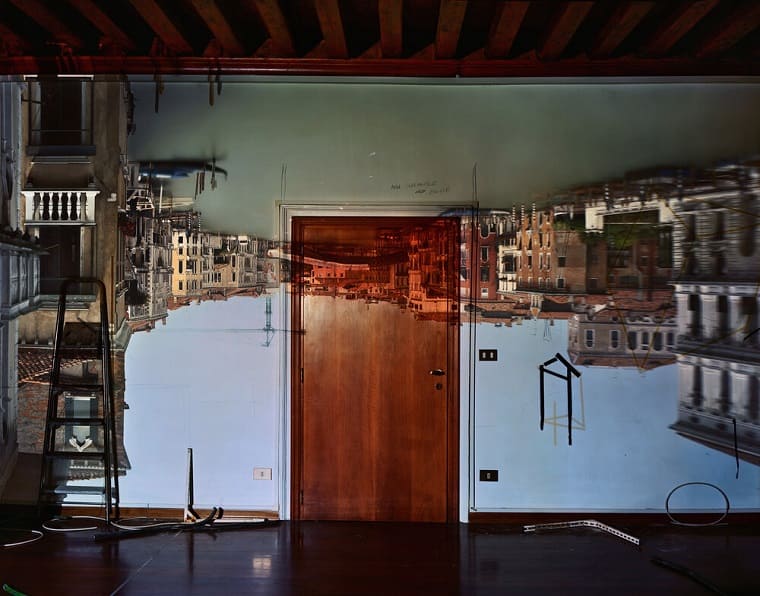 ---
View of Landscape Outside Florence in Room With Books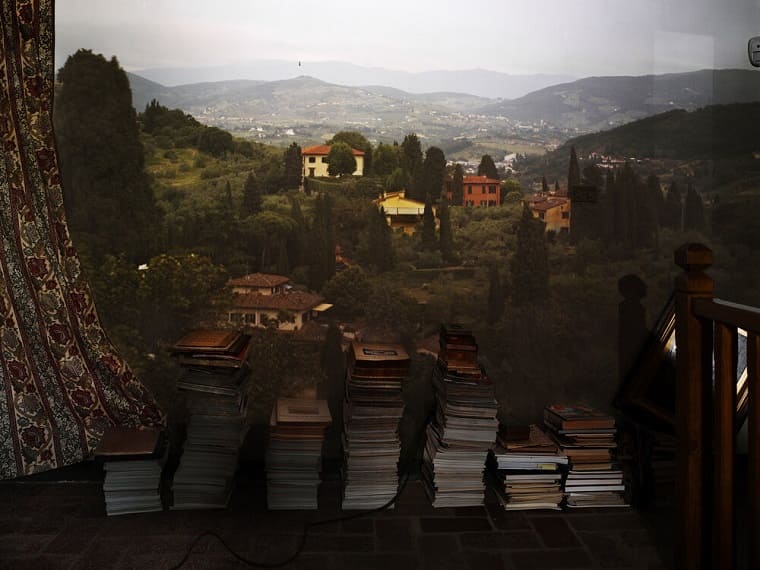 ---
Upright Image of the Piazzetta San Marco Looking Southeast in Office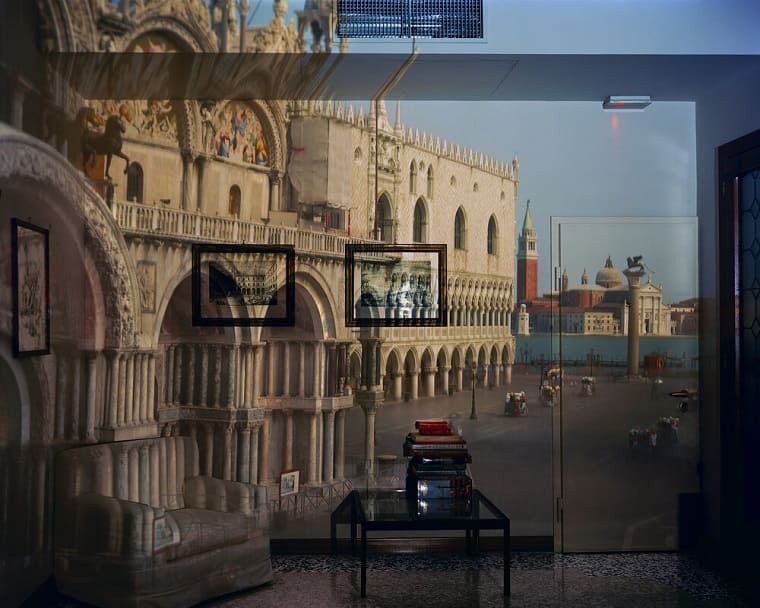 ---
Santa Maria della Salute with Scaffolding in Palazzo Bedroom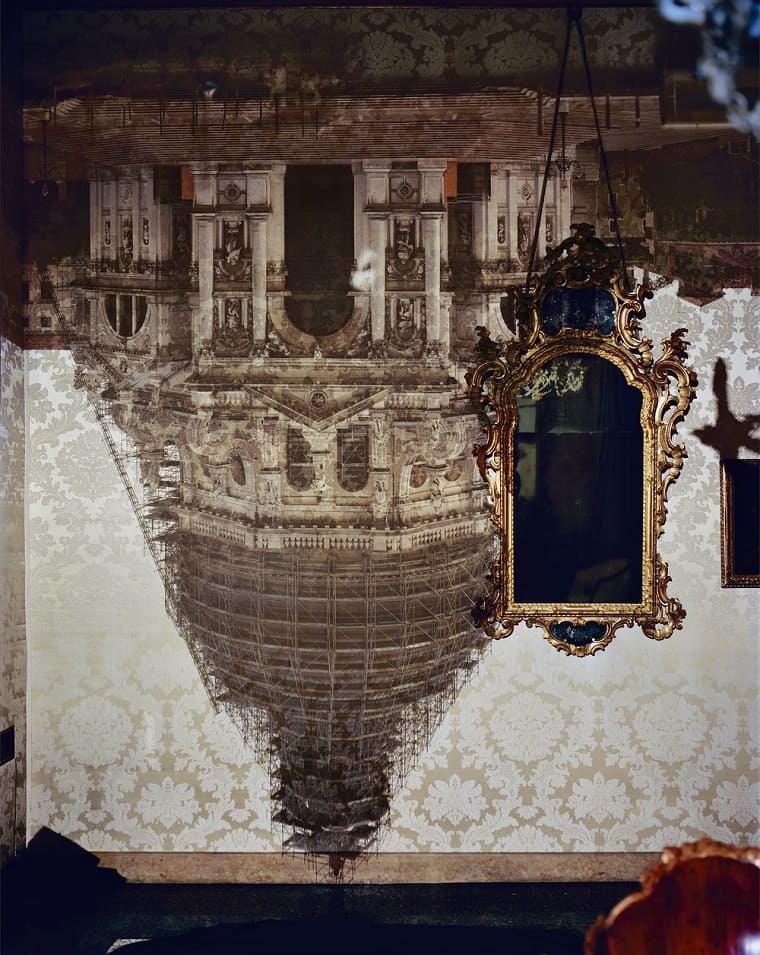 ---
Image of the Coliseum inside Room #23 at the Hotel Gladiatori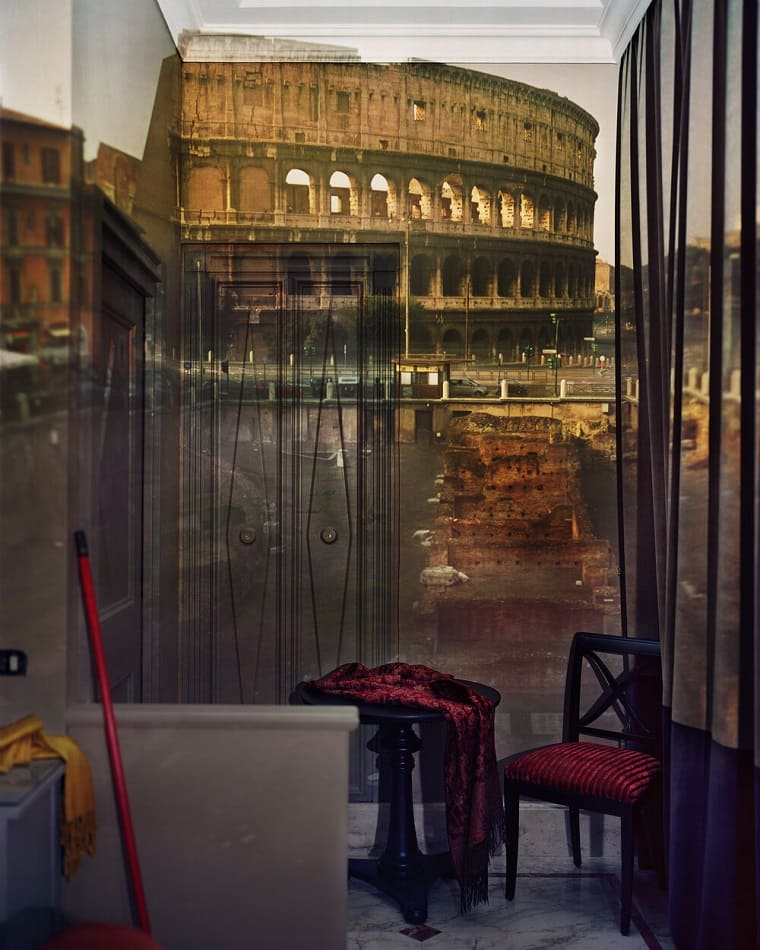 ---
View of the Manhattan Bridge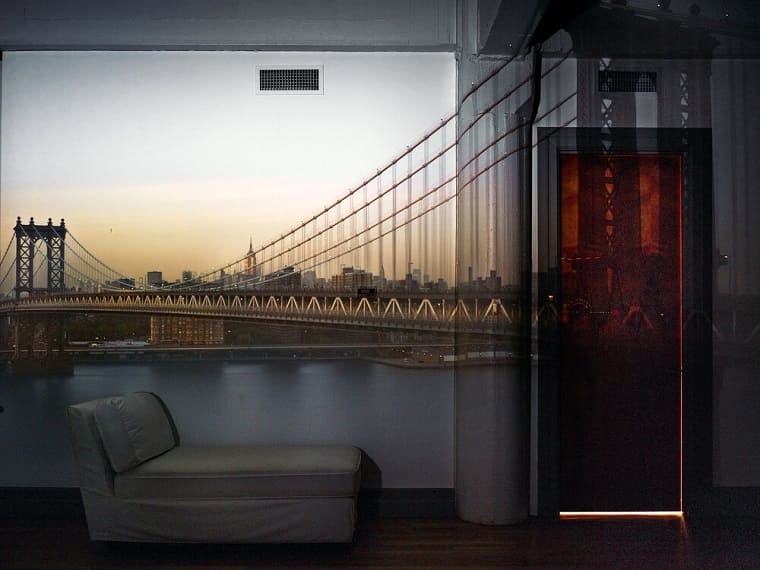 ---
Tent Camera
Abelardo Morell as well makes compelling tent camera images on the ground. The work principle for a portable tent camera you can see depicted on the image below. Using such coated, light proof tent and periscope type optics, the photographer can project a view of the nearby landscape onto whatever ground is under the tent.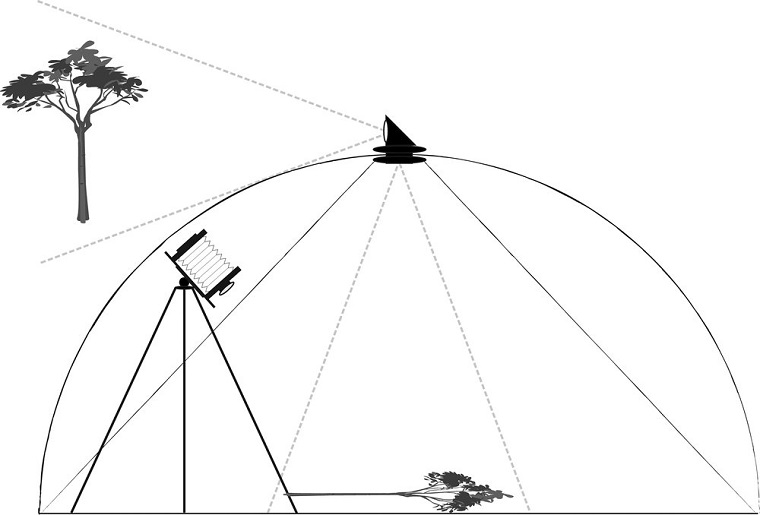 ---
Rooftop View Of The Brooklyn Bridge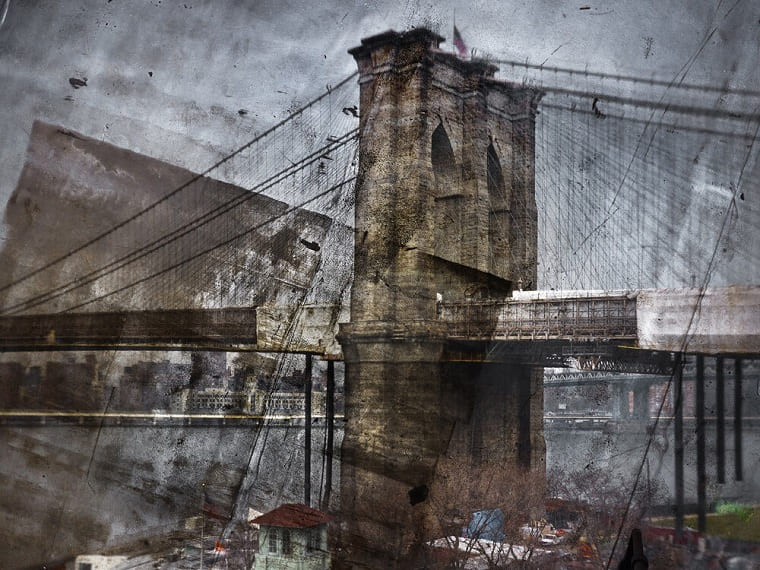 ---
Rooftop View of Midtown Manhattan Looking East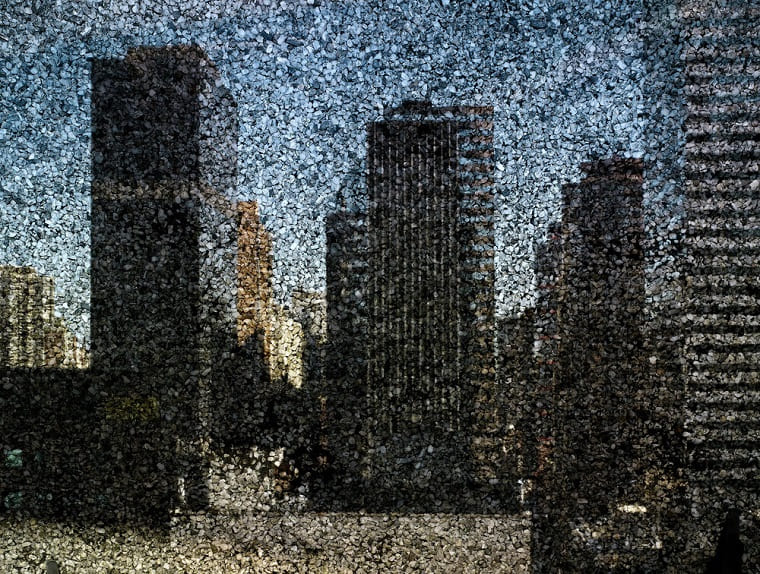 ---
Rooftop View of Lower Manhattan