Best Interactive Web Templates to Increase Engagement
In today's digital world, websites are becoming more interactive. The necessity of having more interactive elements in web templates stands out because the internet has plenty of websites, often similar to each other. As a result, users may find them annoying and leave them almost immediately without further interaction.
Therefore, it is critical to provide an original, engaging design and dynamic elements to create a memorable user experience. Although in the past, most of these elements were avoided since they slowed down the website, HTML5 now allows you to create lightweight interactive elements easily.
However, if you attempt to create these elements or an overall design from scratch, you will require hands-on experience and coding expertise. Thus, if you're a beginner or have no experience at all, it'll be best for you to consider other options, such as buying ready-made interactive web templates and BigCommerce themes.
If you're curious to discover them, you will find a list of the most modern and best interactive templates that will engage your visitors and reduce bounce rates in this article.
Let`s dive right in
How to choose the best interactive web template
Whether you're looking for free web templates or premium, you shouldn't choose one randomly. In fact, it is absolutely necessary for the website template that you choose to have certain features.
Here's a list of the most relevant:
SEO-friendliness;
responsiveness;
easy customization;
multiple layout and style options;
clean and modern design;
non-intrusive animations;
industry relation;
cross-browser compatibility;
support service availability.
Free interactive web templates
Wink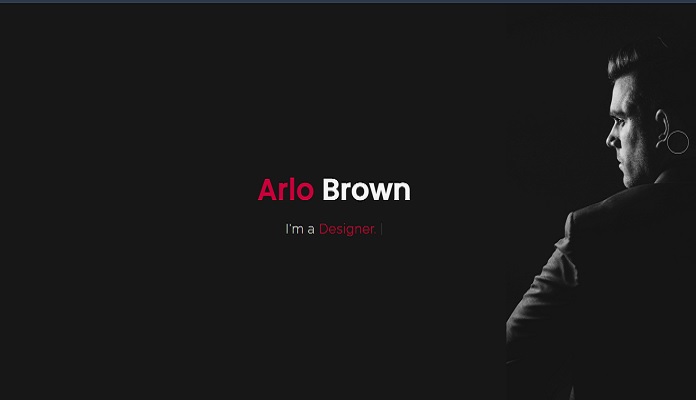 Wink is a modern and interactive web template that you can download for free from TemplateMonster.
It is a fully responsive template made with HTML, CSS, and JS. It is suitable for any startup business, companies, agencies, or freelancers who need to showcase their work and projects.
Softor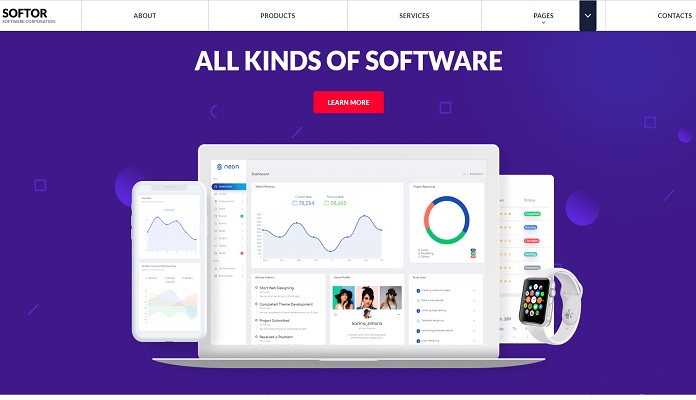 Softor is a free HTML website template available on NoviBuilder that can be a great starting point for any modern website.
This template offers a wide range of features such as parallax effect, cross-browser compatibility, speed optimization, and attractive CSS animations.
As a result of its great optimization, Softor will help you boost your business online and increase your rankings.
Construct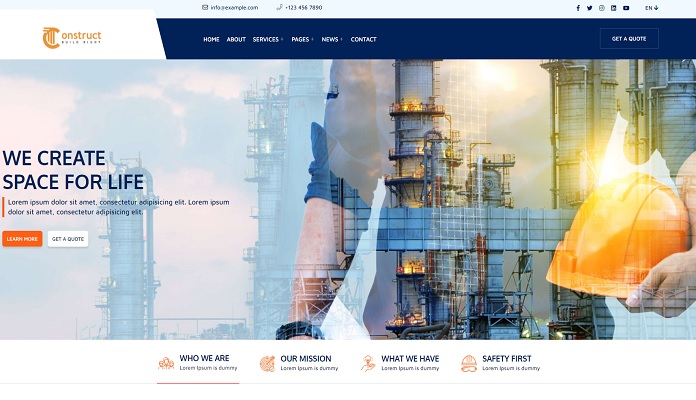 Construct is a free multipurpose HTML web template from MonsterONE. It is designed specifically for construction companies.
It is completely optimized: responsive design, cross-browser compatibility, free Google fonts, and so on.
Additionally, you will have access to documentation that will guide you through the process of installing and customizing the template.
Portfolio lite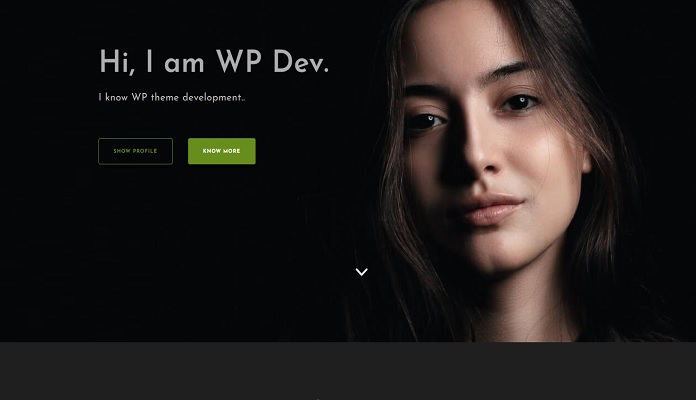 Portfolio Lite is a free web template provided by ThemeHunk that allows you to showcase your professional work on a single-page website.
It is a super modern and interactive template and supports features like a top slider, portfolio format, testimonial section, and so on.
Also, there are multiple layouts and styles available and you can choose the one that best reflects your needs and your preferences.
Moesia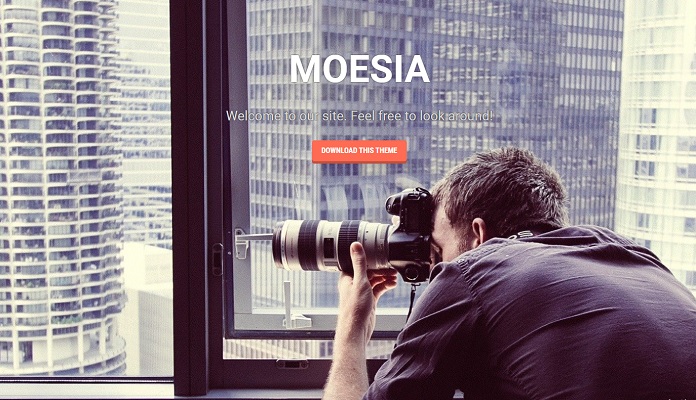 Moesia is a free web template from aThemes that can help you build an effective business online presence.
It is a super interactive template that supports parallax effects, cool animations, and features.
It is also translation-ready and 100% responsive. This means you'll be able to allow anyone to access your website from anywhere and on any device.
Array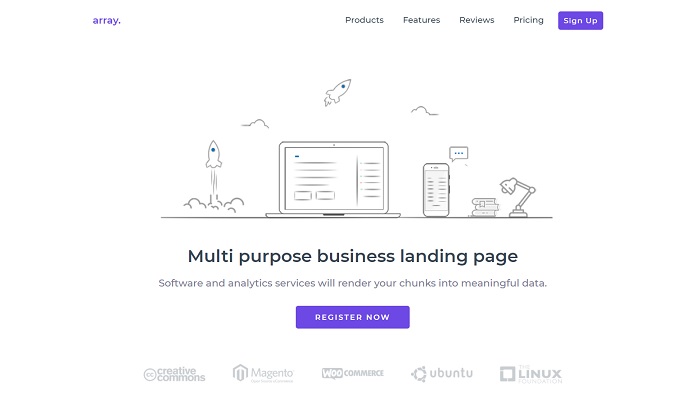 Array is a clean and minimal interactive web template provided by Envato Elements. You can use it for multiple business projects: startup, software service, marketing, app, and SaaS landing pages.
The theme includes two demo variations, is fully responsive, and is easily customizable, allowing you to add your own personal touch.
Dimension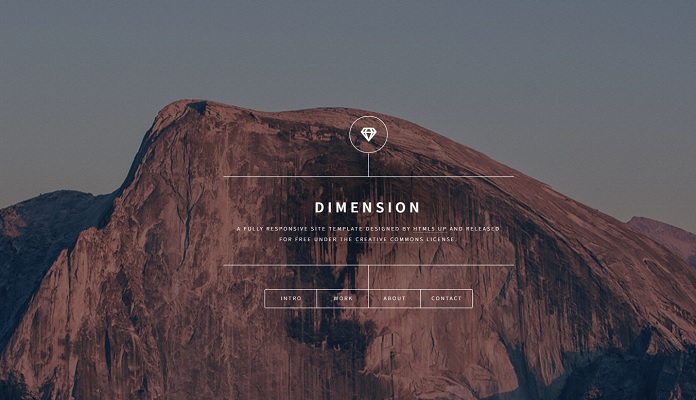 Dimension is an original and interactive free web template provided by HTML5 UP.
This template gives you the opportunity to promote your freelance work or business in a unique way.
Additionally, because it is responsive, anyone can access it regardless of the device they're using. Furthermore, since it is very clean, minimal, and lightweight, it is very fast to load.
Mamba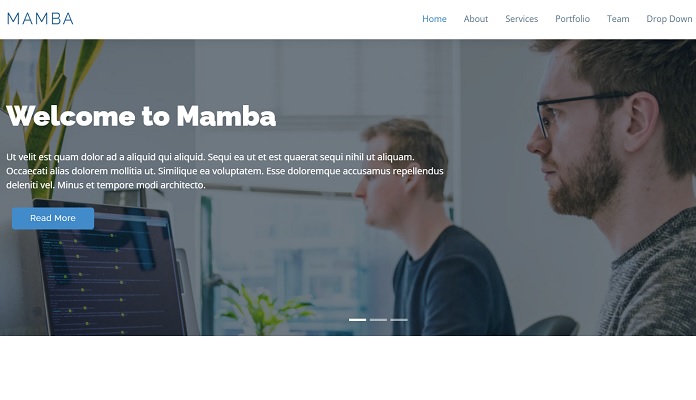 Mamba is a modern free one-page web template available on Bootstraptaste.
It includes multiple interactive features such as smooth scroll, parallax effect, animations, sliders, carousels, and so on.
Also, the template is easily customizable and you can edit it to suit your business perfectly.
Illdy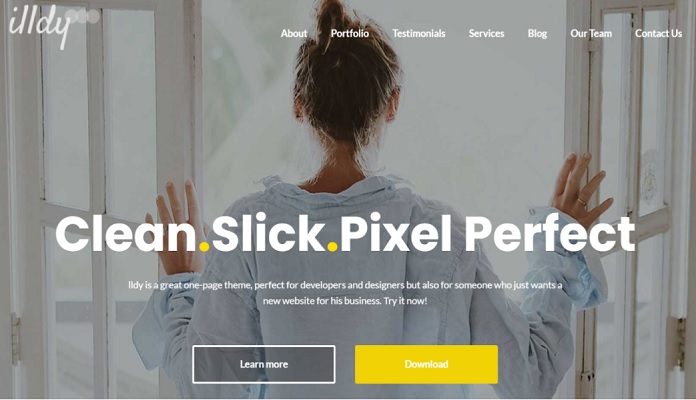 Illdy is a modern, clean, and free web template that you can download for free on Colorlib. It is well suited for businesses, portfolios, landing pages, and any other type of website and project.
Also, it is fully responsive and mobile-friendly, which will help you attain the highest rankings on Google and other popular search engines.
Doob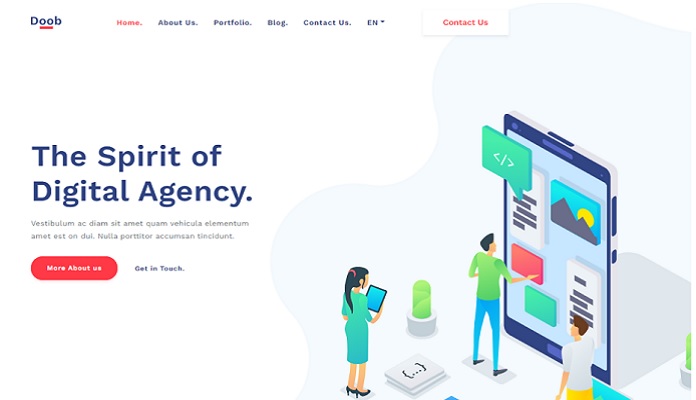 Doob is a multipurpose free HTML5 web template based on Bootstrap 4. It presents a modern, clean, and flat design that makes your website more interactive and engaging for the user.
Also, the template is fully responsive. Thus, your website will be clearly visible on any device (desktop, tablet, smartphone).
ConsultBIZ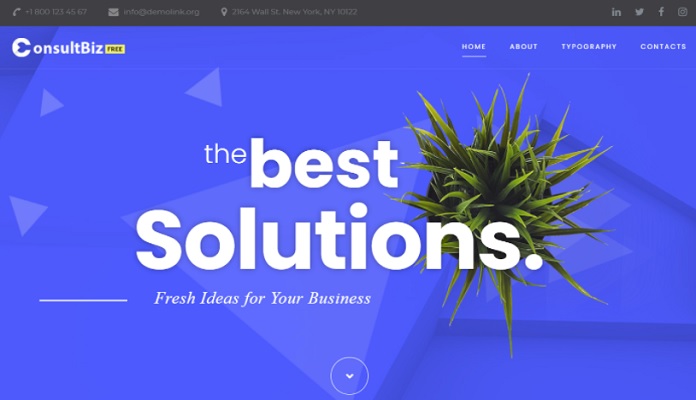 ConsultBIZ is a free interactive web template designed for consulting businesses and agencies. It is super modern and engaging.
Also, it is fully responsive. Thus, perfectly visible on any device.
Moreover, the structure and design of this template are very easy to customize, and no HTML or CSS knowledge is required.
Premium interactive web templates
Brave Theme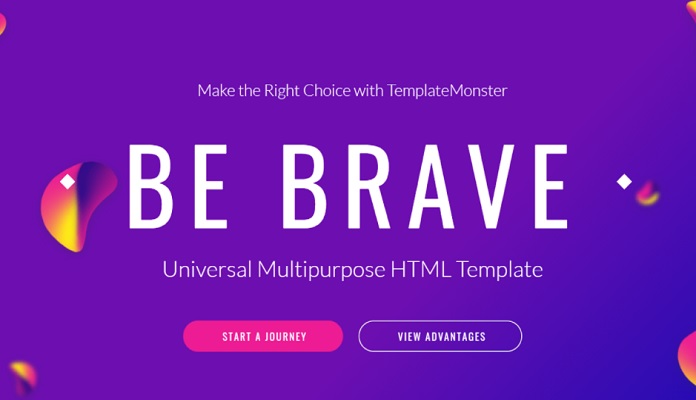 Brave Theme is a multipurpose HTML website template designed by Zemez and available on TemplateMonster.
You can use it for multiple projects, from blogs to eCommerce sites, as it presents many page templates, along with their corresponding live demo options, among which to choose.
It has an extremely responsive design and is search engine-optimized.
Plus, it includes over 300 components, such as forms, galleries, pop-ups, accordions, etc., to make your website more engaging and interactive.
With the purchase of this template, you will also receive 24/7 customer service, which will allow you to get help with its installation, customization, and use.
TheFuture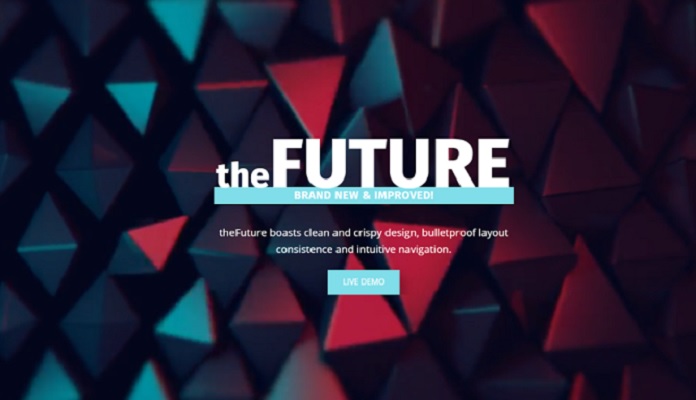 TheFuture is another great interactive, multipurpose HTML5 web template created by Zemez and available on TemplateMonster.
It presents many dynamic home pages, sliders, and individual page variants. Thus, you'll be able to choose the one that best suits your needs or preferences.
It is fully responsive. In turn, users will be able to see and interact clearly with your website from any device. In addition, it is SEO-ready, giving you the best performance and a better chance of ranking higher on search engines.
Emmet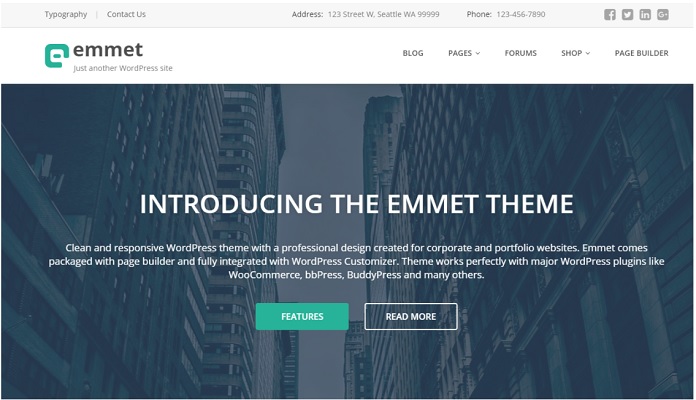 Emmet is a multipurpose WordPress theme provided by MotoPress. It is perfect for corporate and portfolio.
The theme is extremely fast and user-friendly, allowing you to offer the best user experience.
Plus, it is very flexible. Thus, you'll be able to edit, remove or add any element according to your needs and preferences.
Despite its simplicity, it embeds several interactive elements to make it look professional while entertaining visitors.
Style Park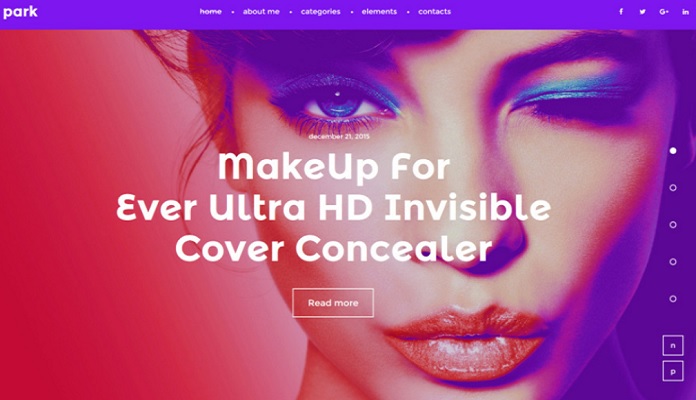 Style Park is a modern, dynamic, and engaging fashion website template. It comes with multiple header and footer layouts, sliders, contact forms, and much more.
It is 100% responsive and very functional. Also, the theme is fully integrated with social media: it includes social media sharing options in a sticky header and below each blog post.
Projex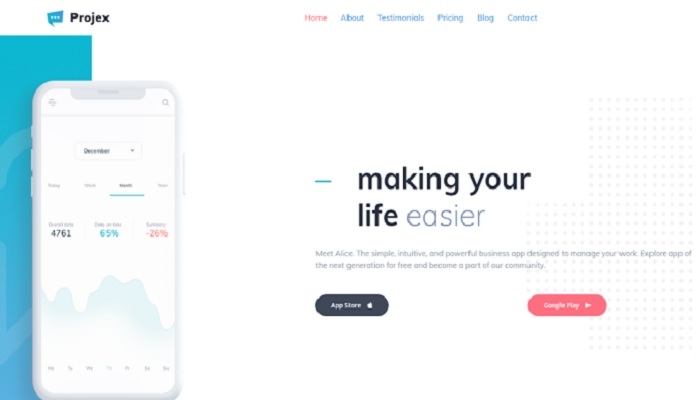 Projex is an interactive website template for mobile app presentations provided by MotoCMS.
The theme is search engine optimized and allows you to manually act to improve the ranking of your website on search engines.
It also features a visual website builder that allows you to edit any page with drag-and-drop functionality, making it easy even for beginners.
Furthermore, the template lets you add animated infographics and call-to-action elements to make the experience on your website more engaging and drive visitors to download the app you're promoting.
Fun Play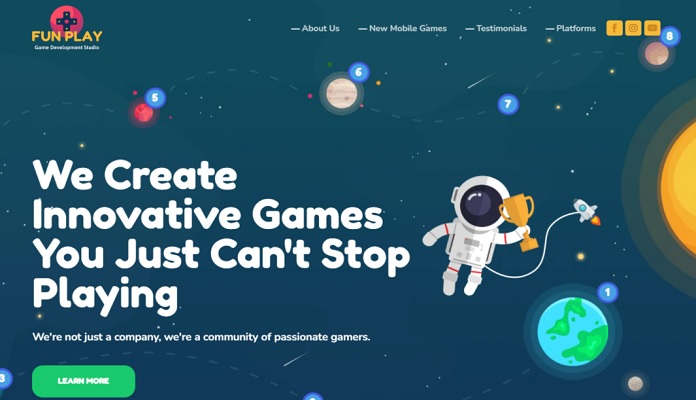 Fun Play is a modern one-page website template for game development studios provided by Weblium.
It is perfectly visible and engaging to interact with on any screen resolution and dimension. Thus, users will be able to access it from their favorite devices.
Using this template, all the essential elements are incorporated in an interactive way to help encourage customers to choose your service.
Wink premium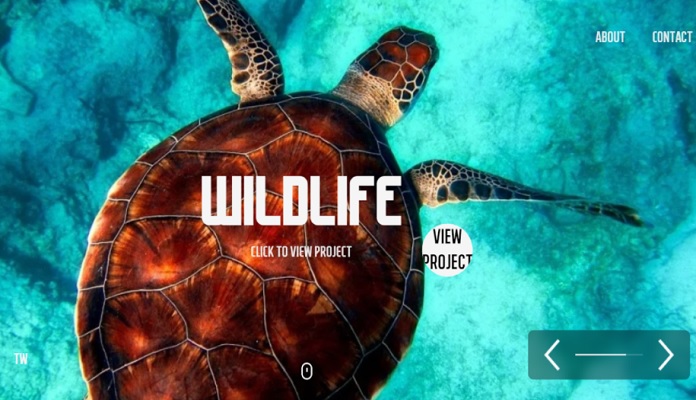 The Wink template is specifically made for professional and freelance photographer portfolios and is provided by MonsterONE.
It is ultra-modern, interactive, and capable of providing a very engaging experience.
It consists of 4 main pages (home, about, projects, and contact). Plus, it is completely responsive on any device and loads in less than 3 seconds.
Qwilo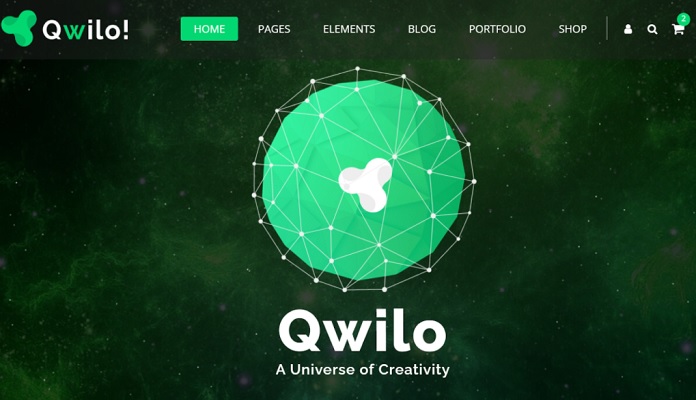 Qwilo is a creative, modern, and multipurpose website template provided by Themeforest.
It includes many styles for home pages, banners, inner pages, blogs, portfolios, and much more.
It has a clean code and is easy to customize. Thus, you can add your personal touch to it and make it fit your brand identity.
Divi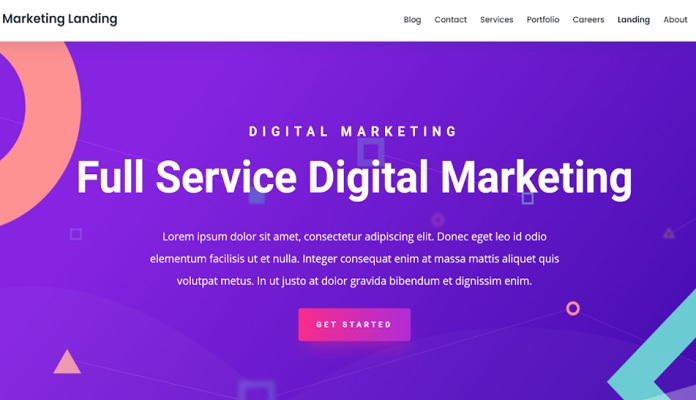 Divi is one of the most popular website templates in the world. Designed by the Elegant Themes team, this template allows you to effortlessly create any type of project thanks to its visual editor and drag-and-drop functionality.
The theme is fully responsive and optimized for search engines. Plus, it is fully customizable. Thus, there are no restrictions on editing the elements on the page.
Float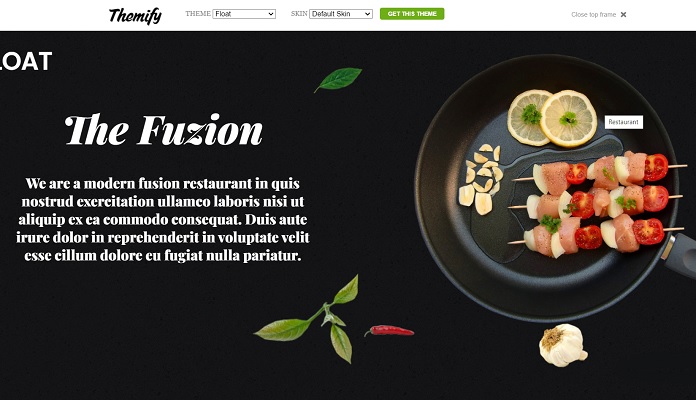 Float is a premium multipurpose web template available on Themify. It allows you to create and add stunning parallax floating effects and overlapping designs to your website.
These effects won't slow down your website, as the template and all the elements are optimized for engines, with clean and simple code.
Plus, the template is responsive. Thus, users will be able to access and interact with your site from any type of device they like.
Kanter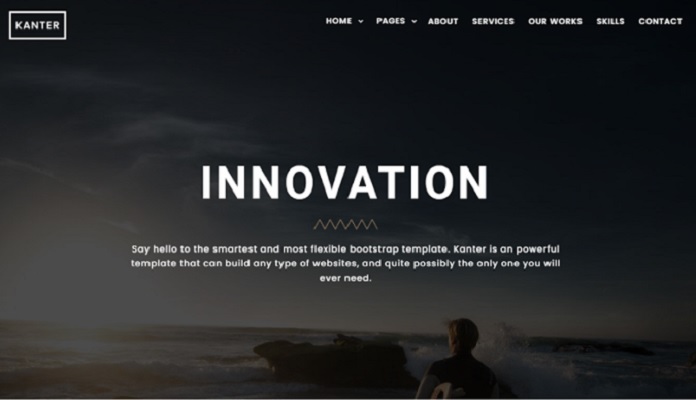 Kanter is a creative and interactive premium website template. Because it is multipurpose, it is suitable for many professionals: creatives, bloggers, and business owners.
The design is clean; the readability is good, which enhances the user experience.
Also, it is optimized for search engines, as it presents a lightweight code based on Bootstrap.
It comes with detailed documentation, which will help you with the installation and customization of the template. For further doubts or questions, you'll also have access to a support service.
Interactive Web Templates FAQ
What is an interactive website?
An interactive website is a website that allows the users to actively engage with the content and various elements.
What are some features of an interactive website?
An interactive website may include the following features:
Surveys, quizzes, forms;
Interactive images and videos;
Live chat;
Review scrolls;
animations.
Can I make an interactive website for free?
You can make an interactive website for free by using coding or some specific page builders, such as Elementor or Divi.
How do I use an interactive web template?
When you find an interactive web template that you like, simply download it on your computer. Then, import it into the CMS you're using. Check out our guide on web templates for more information.
What are the advantages of buying ready-made interactive web templates?
Buying ready-made interactive web templates has many advantages. Here's a list:
Easy to customize;
Money and time saving;
Professional design and functionality;
Optimized code and content;
Simplified media and content management.
Interactive Web Design Ideas to Engage Your Visitors
Want some inspiration for your next web design template? Then, take a look at this video to see the most interesting interactive websites and get some ideas.
Conclusions
We're at the end of this article about the best interactive web templates. Hopefully, it helped you find the right design solution for your needs or preferences.
If you want to explore more templates, you can visit the TemplateMonster marketplace, where you can find thousands and thousands of them, all designed by experts from all around the world.
Additionally, you can use TemplateMonster's services to help with the installation and customization of your website.