Best SEO Website Builders for Best Search Engine Results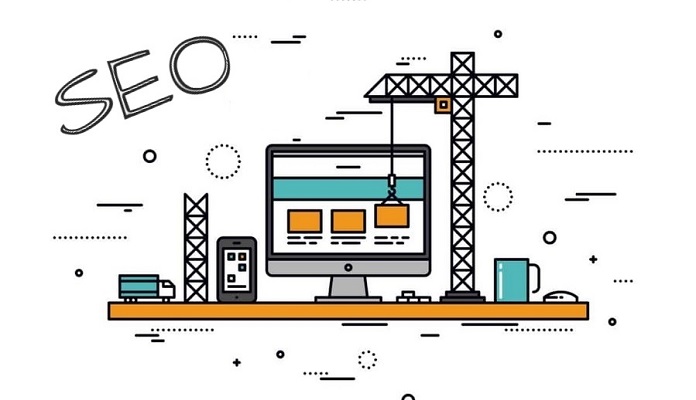 The Internet is a vast place with an endless amount of information. And if you want to make sure your website stands out, you need to make it easy for people to find you. Many website builders are out there, but not all of them offer premium templates and SEO settings. After all, SEO is a competitive market, and it's not easy to come out on top. However, with the help of good SEO website builders, you can create a killer online presence that will help you rank higher in the SERPs. These top seven-page builders have been chosen based on their features, ease of use, and popularity, among other web design tools.
How SEO Website Builders Work
An SEO-oriented web builder is a special breed of website building tools that allow you to create an SEO-friendly website without knowing anything about HTML, CSS, and JavaScript. They are easy-to-use, cost-effective, and help anyone create a professional-looking website at the click of a button.
The interface is intuitive, and the design process is quick and easy. For instance, you can choose from different templates and layouts, customize your site with colors, fonts, text, images, and more. Equally important, you save money in the long run because it's much cheaper than hiring a professional web designer.
What Are the Benefits of Using a Site Builder for Search Engine Optimization
A site builder is a rich tool that lets you build, manage, and optimize websites in a few minutes. It will help you keep control of your online presence and content. For example, you can use visual editors to create and edit multiple pages, add images and videos, and publish blog posts. Additionally, page builders also include tools that help you with SEO like meta tags (title, descriptions), page titles, alt attributes, robot.txt files, etc. In brief, they are perfect for starters who want to increase their visibility on the Internet, especially if they need to rank on multiple keywords.
In general, the benefits of using a website building app are:
saving time and money on development
designing a site themselves without coding experience or knowledge
more control over site settings (many flexible customization options).
7 Best SEO Web Builders for Your Business Needs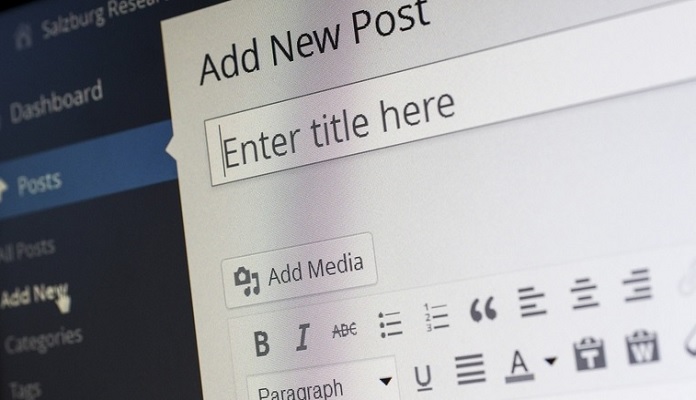 WordPress is one of the most popular CMS platforms in the world. It is built with a focus on flexibility, customization, and simplicity. Besides, it has a wide range of WP themes and plugins that help you create a website or blog, making them look more professional. The most popular WordPress plugins for creating custom websites are Elementor, Visual Composer, WPBakery, and WP Page Builder. Let's look at what makes WordPress such a strong platform for SEO.
So, when it comes to SEO, you need to make sure your website is optimized in every way. One of the most important parts is crafting a meta title and meta description for each page. Web admins are familiar with these plugins: All-in-One SEO Pack, Yoast SEO, SEO Ultimate, etc. However, optimizing the WordPress site is not limited to prescribing meta tags. This CMS has other basic features: page indexing, URL management, and working with technical files (robots.txt, sitemap.xml).
It is necessary to take care of the site visibility so that robots will see your site (i.e., allow indexing). Indexing is determined by the privacy settings in the WordPress admin panel.
The webmaster's task is to create a usable and understandable resource for visitors. The following choices are available in the basic WordPress settings: numbers, date and name, and URL generation by default or arbitrary.
robots.txt and sitemap.xml.
The sitemap.xml and robots.txt files are designed to help crawlers recognize information on a site. They show the site structure (sitemap.xml) and indicate the pages to be indexed (robots.txt). You can generate a sitemap automatically with such popular online tools as Yoast SEO and Google XML sitemap plugins. The main thing to do is to create files with full content. In addition, putting a command in robots.txt is important to close the service sections (admin pages).
The use of keyword-rich images can help improve visibility for websites. People often overlook alt attributes and captions for pictures, which can be a huge asset to SEO efforts. Since captions and alt text are just fields you fill in (i.e., no code), optimizing images becomes easy.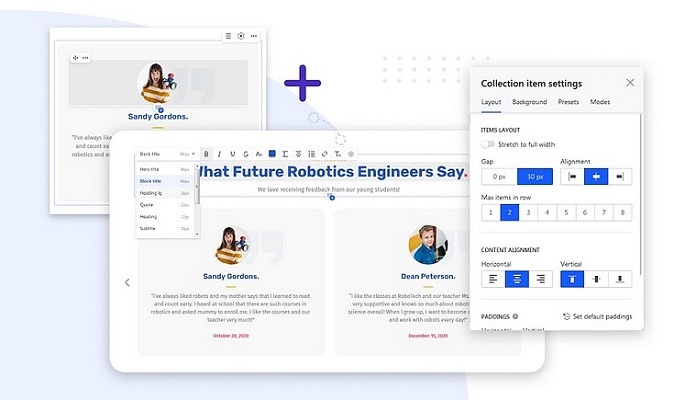 MotoCMS is a drag-and-drop website builder that allows you to create a website in minutes. You can choose from the various templates and customize them to your liking. All in all, MotoCMS is great for beginners who want to get started with building their sites without any technical skills or coding knowledge.
The CMS provides the following SEO settings:
URL structure optimization.
You can provide URL optimization for search engines by using permalinks. Some options allow you to add a .html suffix and customize the appearance of social media posts.
Generating an XML sitemap.
One-click is all it takes to create a sitemap. You can customize pages, posts, categories, tags, and your homepage if you want. You can prioritize any of them and change their frequency too. In addition, you can also add a language attribute to your site if the search engine detects inappropriate language. Note, this attribute will be used on all of your web pages.
Marketing tools integration.
MotoCMS is a content management system that ties into Google Analytics, Facebook Pixel, Google Tag Manager, and other marketing analytics tools. You can use this CMS to create and manage your site's content and see how it's performing with data about traffic sources, online behavior, and conversions.
MotoCMS allows you to use professional and attractive templates to create an SEO-friendly web design. There are options for full-featured websites, single-page sites, and online stores.
You can enable/disable the 'Recommended robots.txt' option on the SEO settings page. The robots.txt file is a hint for search engines on which pages to crawl or not when looking for information that is pertinent to your business. For example, here are the examples of the recommended robots.txt files for MotoCMS templates.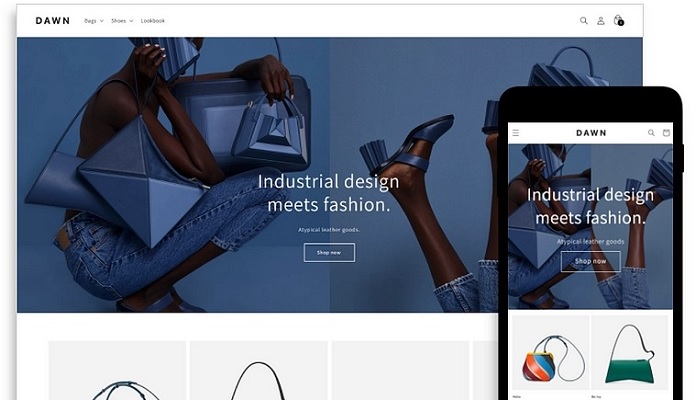 Shopify has been a powerful eCommerce platform for many years, and it's still getting better. With its latest updates to the app, Shopify has become even more user-friendly. It now integrates with most payment methods, including PayPal, Facebook Pay, Amazon Pay, and Apple Pay. The best part? Shopify has a variety of customizable themes, and SEO features are built-in!
The main thing is never to stop working on SEO just because you've filled in the appropriate fields in the Shopify admin panel. There's more to it than that.
The logical structure of the site facilitates search crawling and ranking of products. Thus, the SEO-optimized structure looks like this: homepage > category > subcategory (if necessary) > product page. Luckily, you already have in-built SEO in your Shopify store, so you don't need to worry about your site's overall structure. So basically, it gives you a website that shoppers and searchers will love.
Plug-In SEO allows you to identify SEO deficiencies and provides regular auto checks of page titles, meta descriptions, speed, content, article structure to maximize site optimization. Additionally, with Smart SEO, you can easily create meta tags for product pages, collections, blog articles, alt tags without editing manually. Like WordPress, Shopify also provides a Yoast app to check all pages and get recommendations to improve promotion easily.
Hiding pages from search engines.
You can use the robots.txt file to prevent robots from accessing different sections of your online store (e.g., shopping cart page that changes depending on user account). Thus, if you want to prevent a certain page from appearing in search engines, you can place code in the robots.txt file.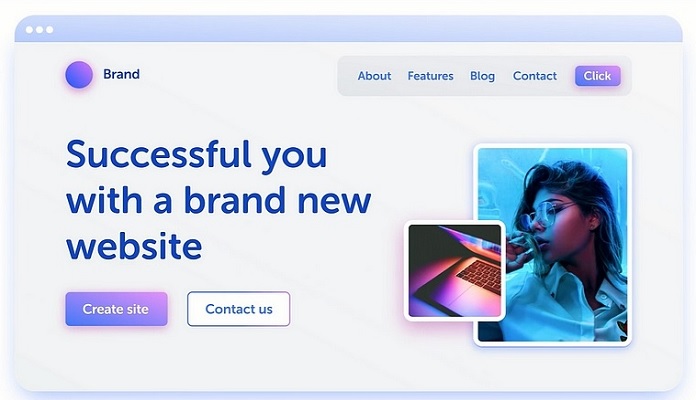 Weblium is a web-based application for easy website creation. It provides easy-to-use templates and a drag-and-drop interface. Namely, it is one more platform that lets you build web resources without coding skills. In a word, Weblium is the perfect solution for small businesses looking to develop their online presence without hiring web developers or designers.
What optimization features are available in Weblium:
Visibility in search results.
Weblium Pro sites are set to be indexed by the search engines. However, if you don't want search engines to find separate pages (e.g., with duplicate content), you can manually hide a page from bots that crawl the Internet, searching for new content to index.
Generating an XML sitemap.
A sitemap is created automatically, so you don't need to worry about missing pages. If you want to edit anything on your site, you can just tweak it, and a sitemap will be updated accordingly. Thus, new content will always be in a sitemap.
A 404 error page is displayed for non-existent pages on a site. Such a page has several other links so visitors are not stumped and can go to working pages. In addition, you can use customization tools to change the appearance of 404 pages or redesign them to match the site design.
The Weblium-based website's code is designed to meet Schema standards automatically. So when you fill in the right information in the settings, it will appear in search results.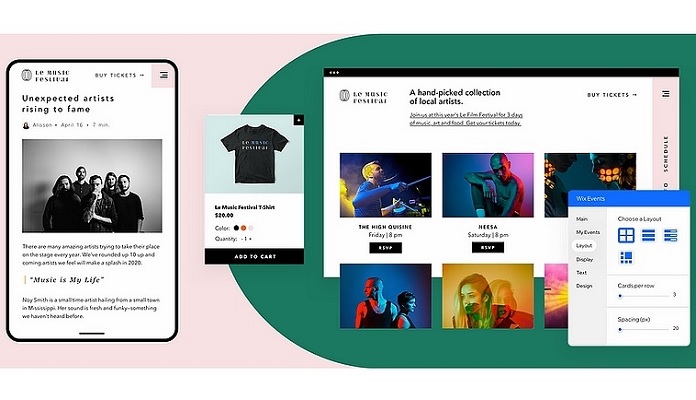 Wix is a website builder for very inexperienced users. Thanks to its powerful drag-and-drop editor, you can create a professional, search-engine-optimized website in no time at all. Besides, the platform offers handy site optimization tools:
Wix SEO Wiz is a straightforward tool to help you improve your site's SEO with step-by-step guides and videos. SEO Wiz gives you plenty of tips for optimizing your site, from the title and description tags to alt-text writing.
Visibility in search results.
Wix-based sites are search engine friendly. To ensure that your site is indexed, just turn on the appropriate toggle switch in the general SEO settings.
Wix can help you make your site more visible to search engines. You can customize your SEO patterns, essentially turning yourself into a pro-SEO person. Wix provides easy access to this customization and all the elements that help achieve visibility, such as URL structure, structured data markup, and meta tags.
Optimizing title tags, meta descriptions, and URLs.
This is one web builder that nailed SEO. For example, every title tag, meta-description, and URL slug is automatically optimized by default. It's easy to work with Wix because it provides a relatively easy-to-build site and seamlessly handles SEO on your website. Although there are plenty of options available in the SEO panel, you can make certain changes for better optimization.
Adding structured data markup.
Markup is gaining popularity with search engines and is becoming a valuable tool for improving search results and ranking. It also provides rich results such as article previews, product previews, and FAQs.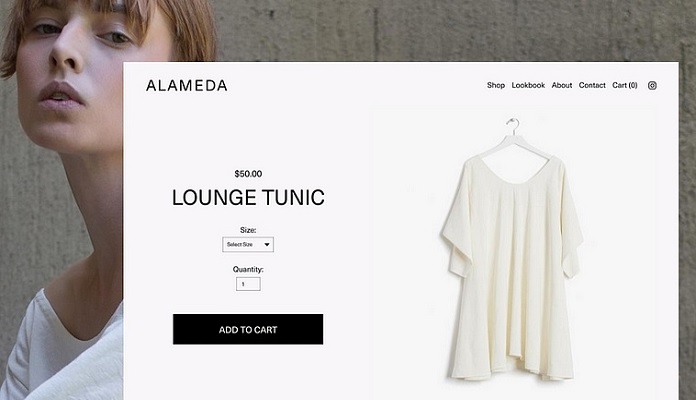 Squarespace is best known for its ease of use, amazing user experience, and powerful templates. There are many settings, including fonts, color options, and extensible features. Even total newbies can enjoy customizing and optimizing their sites for search engines. Here are a couple of the main benefits you'll get:
Generating an XML sitemap.
With each new page you add to your site, Squarespace automatically updates the sitemap, allowing search engines to index all URLs and provide accurate results.
Squarespace allows you to register an unlimited number of domains without affecting your search engine ranking. And best of all, you won't see a decrease in SEO when using multiple domains. You'll avoid penalties for duplicate content, thanks to automatic redirects.
robots.txt error or index coverage issue.
All Squarespace-based websites use a standard robots.txt file. Users cannot edit this file, but their sites will still be Google-friendly.
Squarespace is a great site with lots of free features: for blogging, e-commerce, online ordering, online marketing, etc. However, if you want to go beyond these features and connect your site to other services, you may have to invest in them separately.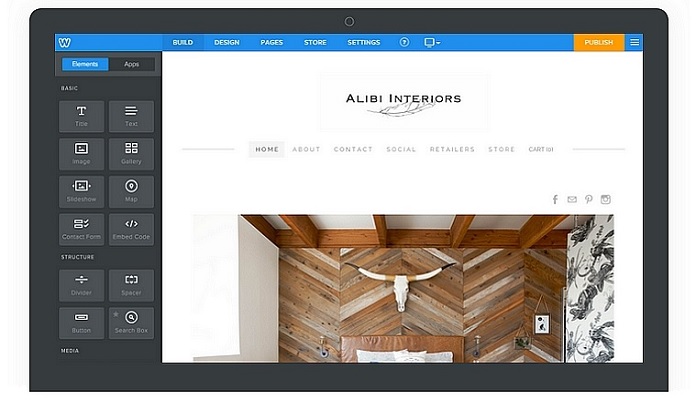 Weebly is a website platform that allows you to set up an e-commerce store, blog or another site with an intuitive interface. It is also known for its wide variety of great marketing tools and attractive templates, which have helped them gain many fans throughout the web. This app is perfect for all first-timers, as it eliminates the need to do a ton of extra setup work.
Visibility in search results.
By default, your entire site is indexable. This allows search engines to see everything that you have on your website. However, you can restrict the information from search engines using the SEO settings to only know about the important things regarding your website's content.
All website templates have similar characteristics in SEO basics. They are responsive, flexible, and have good loading speeds. In short, you can create dynamic and content-oriented pages that help your site stand out from the crowd. Plus, these themes are easy to find in the Weebly catalog, and there's no need to waste time on incompatible layouts.
It is the heart of the platform. The app store includes traffic-oriented apps: external advertising, lead capture, Internet marketing, SEO monitoring tools, etc.
Weebly provides you with a checklist to make your SEO efforts more efficient and effective. The checklist includes tasks and prompts to complete them. This way, beginners can use it to monitor the progress of their tasks.
Start Your Journey Towards Getting More Traffic to Your Site with a Professional Website Builder
Today, most people use the Internet as their primary source of information. They use it to find jobs, buy products, and many other reasons. Thus, every company needs a website to promote their products/services and reach a target audience through an SEO-optimized website. However, it needs to be easily customizable and responsive. So, since many starters don't have enough knowledge on how to build a website on their own, they need an SEO-rich web builder.
How to Build a Website and Make it Researched for SEO
The video explains how TemplateMonster SEO services can improve your site's speed and help rank in search engines. You can order a range of website optimization solutions right now through the TM team.
SEO Website Builder FAQ
What are the main features of the best SEO-oriented web builders in the market?
Above all, page builders are the best way for website owners to optimize their site for search engines. Below is a list of features to look for when choosing the best SEO visual editor:
SEO-oriented settings
Mobile-friendly templates
Drag-and-drop functionality
Third-party apps integrations
When would a company benefit from using a page builder for SEO?
A page builder for SEO is a tool that allows you to create custom pages without touching a code. This is great for companies who want to ensure their sites have the best SEO possible. The first step is deciding which template will work best with the company's brand. The next step would be to include keywords in the content. Finally, once everything is set up, it will be time to publish a new site and then move to off-page SEO.
What is the difference between SEO website builders and content management systems (CMS)?
A content management system is software that helps you create and manage websites. For example, CMSs range from simple to complex software packages, including out-of-the-box extensions and customizable elements. That is, a CMS offers more features than a web builder (e.g., integration with third-party services and customizability for the end-user). The most common are WordPress, Drupal, Joomla, etc. Meanwhile, web builders are usually part of the CMS. Their task is only to edit and customize pages.
How much do SEO page builders cost?
SEO Visual Editor Comparison Chart
Builder
Plan
Price
Elementor
(WordPress)
Elementor Pro Essential
$49/year
Elementor Pro Advanced
$99/year
Elementor Pro Expert
$199/year
Elementor Pro Studio
$499/year
Elementor Pro Agency
$999/year
Elementor Website
$89/year
WPBakery
(WordPress)
Regular
$56 (one-time)
Extended
$299 (one-time)
Visual Composer
(WordPress)
Single
$49/year
Plus
$99/year
Accelerate
$149/year
Growth
$349/year
Agency
$849/year
Lifetime
$149
WP Page Builder
(WordPress)
–
free
MotoCMS
MotoCMS 3 Lifetime
$329 (one-time)
MotoCMS 3
$9.9/mo (paid annually)
Moto4 PRO
$10.75/mo (paid annually)
$15/mo (month-to-month)
Shopify
Basic
$29/mo
Shopify
$79/mo
Advanced
$299/mo
Weblium
Pro
$8.25/mo (paid annually)
$15/mo (month-to-month)
Landing Pro Lifetime
$196 (one-time)
Wix
Connect Domain
$4.5/mo
Combo
$8.5/mo
Unlimited
$12.5/mo
Business Basic
$17/mo
VIP
$24.5/mo
Business Unlimited
$25/mo
Business VIP
$35/mo
Squarespace
Personal
$12/mo (paid annually)
$16/mo (month-to-month)
Business
$18/mo (paid annually)
$26/mo (month-to-month)
Basic Commerce
$26/mo (paid annually)
$35/mo (month-to-month)
Advanced Commerce
$40/mo (paid annually)
$54/mo (month-to-month)