10 Best Examples of Actor Websites 2022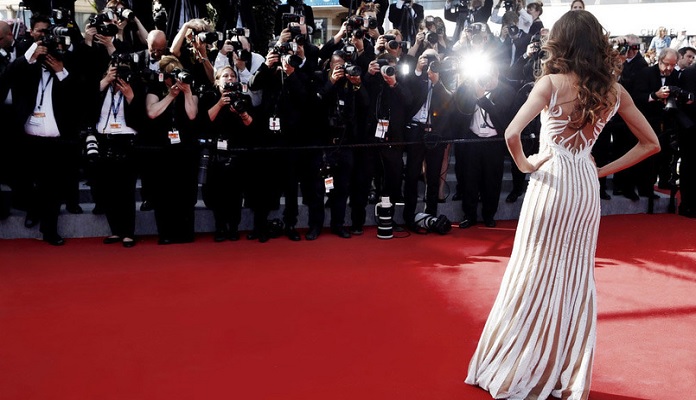 Everyone knows that impeccable talent is not enough to become a successful actor. An important step towards achieving your goal is to find directors to work with and create a worthy portfolio. These challenges can be easily dealt with using Internet pages. World-famous celebrities such as Leonardo DiCaprio and Keith Britton use web products to highlight their activities. This article invites you to get inspired by the 10 best actor websites. In addition, you will figure out how to create the same products using WordPress, BigCommerce, HTML5, or Joomla templates.
First of all, let's see what web form creation brings to you.
Why creating actor websites is so important?
A portfolio in the digital space is necessary because it may become the key to success and your main marketing tool. Actor websites help achieve different goals:
search and attraction of promising employers;
advertising and promotion of the actor for a wide audience;
maintaining contact with fans;
the ability to publish the main news from the life of a person, recent and upcoming projects.
Regardless of the ultimate goal, websites exceed all user expectations. They allow you to stay in the loop and remain competitive among your peers. It is a great opportunity to be one step closer to famous directors looking for new faces for their team. You may also stay in touch with the audience and keep up with the latest events over the Internet. So the importance of actor websites is that they are a great solution to present your personality creatively and win success.
What platforms are good for building personal actor web pages?
Undoubtedly, WordPress is the leader among platforms. It can be explained by the fact that this content management system is powerful and user-friendly. WordPress technology offers a large selection of themes that meet all SEO standards, thanks to which the site will be easy to promote. The huge benefit is that you don't need to use code. You modify layout elements with a handy drag-and-drop page builder. What's more, WordPress offers a variety of page builders that are great helpers in creating unique websites for actors.
Joomla CMS is also on the list of favorites. The strengths include flexibility, easy customization, and many plugins. Developers prefer this system for its fast installation and easy-to-use admin panel. The advantage is that even beginners who are not familiar with the code master these templates. Moreover, regular system updates and a huge selection of designs are guaranteed.
Slightly less popular but no less convenient and multifunctional are HTML themes. They are a great option for creating your dream website with the code. Attractive design, a huge number of useful features, highly customizable – that's what these products promise. Rest assured, visitors will be delighted with the resource's stylish design and fast work.
Regardless of technology, actor web pages look modern and attract a huge audience with their content and stylish view.
Collection of the best actor websites
There are many modern and spectacular actor websites on the Internet. Finding the best ones undoubtedly takes a lot of time. Therefore, we have taken care of and collected the best examples of actor websites. Moreover, in the article, you find out the technology on which the site is made and create a similar one. Get inspired and acquire the best option for you. Let's get started!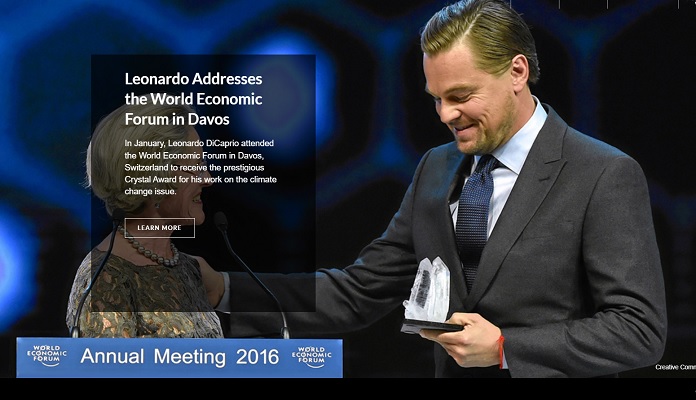 Leonardo DiCaprio's website surprises visitors with its modern design and informative content. The home page is a slider with photos of a celebrity. The site is decorated with the best quotes from the actor's filmography, video excerpts, and important biography dates. Everyone can get acquainted with the biography, filmography, and news about the celebrity.
Column Films is organized like a wonderful and convenient gallery. Here are frames from films, when clicking on which the visitor gets to a separate form containing a description of the work. The site is developed on the WordPress platform.
Make a similar site with a theme from TemplateMonster. Look at the impressive layout to quickly and easily design your personal portfolio. This template is highly customizable, stylish, and feature-rich. Just a few clicks and your ideal web product is ready.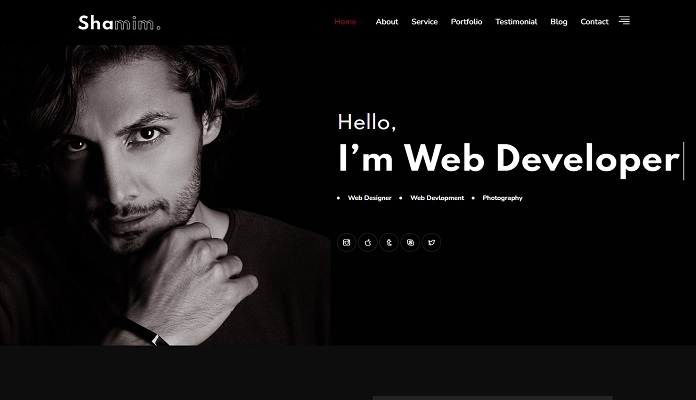 Live Demo | Download | Hosting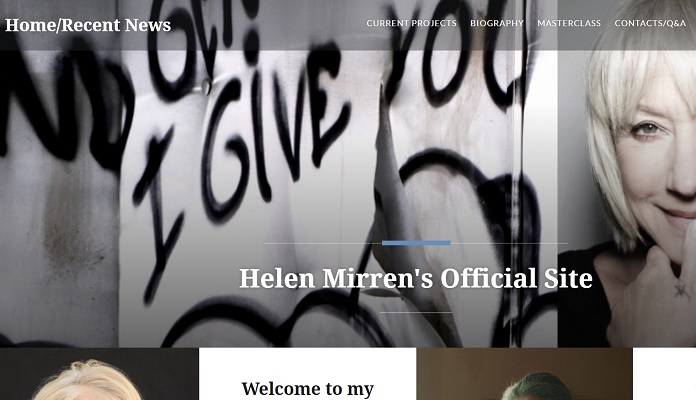 Helen Mirren is a successful British actress and Academy Award winner. Her website is modern and impressive. No one remains indifferent to the convenience and beauty of this web product created with WordPress technology.
The home page contains many photos from the life of the star. Click on one of them, and you get to a form with more interesting details. On the site, visitors find out about the latest news and projects of the celebrity. What's more, audiences may easily connect with fansites or contribute to charities.
The template helps you build your product with similar features if this actor website has inspired you. The layout allows organizing an attractive gallery and contact form. Blocks and wide functionality assist you in turning your ideas into reality.
Live Demo | Download | Hosting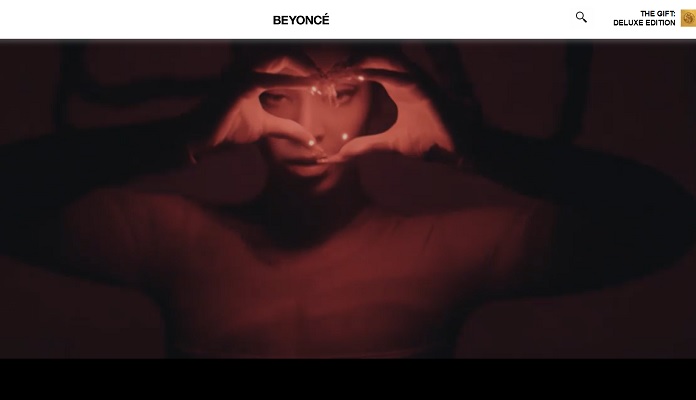 Beyoncé has a mind-boggling WordPress website that contains a wealth of information. Photos of other celebrities are posted on the home page to commemorate them or wish them a happy birthday.
MegaMenu provides convenient and fast navigation on the site. Just click on the desired column, and voila, you get to a separate stunning form with pictures, beautiful headlines, and useful content. If you want to catch some details, use the search button on the site, located in the upper right corner.
In addition, the site is equipped with useful functions. Among them are:
a subscription form;
an excellent gallery;
social media icons;
amazing slider.
Are you in awe of your celebrity page? Create a similar one in just a few clicks. Check out this awesome WordPress template that offers everything you need. There is a convenient MegaMenu, a subscription form, and the ability to edit all the elements to your liking. Try it!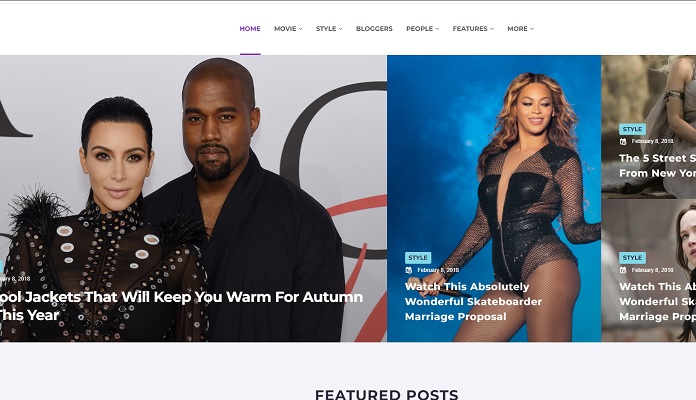 Live Demo | Download | Hosting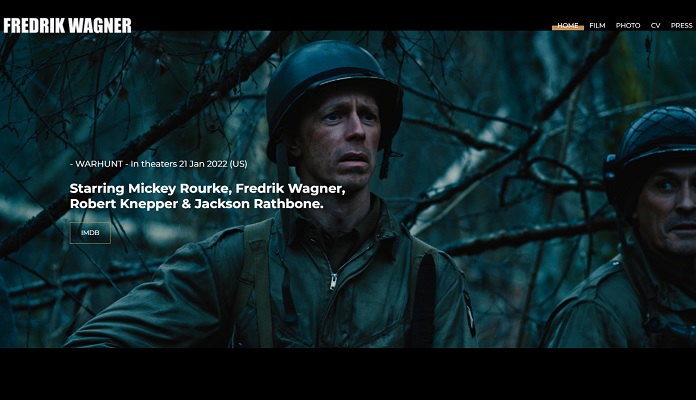 Frederick Wagner's website is a harmonious combination of interesting content and mesmerizing design. At the top right, located a minimalistic, attractive panel with site pages. Through it, everyone may get to the sections with filmography, photographs, press, etc. A convenient gallery allows posting various pictures and videos for fans.
The feature and strength of this web product is the section with the actor's CV. Here the audience, including promising employers, see key data about the celebrity. It is a great option to move up the career ladder and get the best roles.
You may be surprised, but this site is not difficult to create since it is built on WordPress. Imagine the developers were dragging and dropping the content, and the result is such a masterpiece.
Do you like the functionality and structure of this product? Do not hesitate and create an even better one. TemplateMonster provides a wonderful, responsive layout with a contact form, different blocks, and tons of features to help make your dream product. You need inspiration and a few minutes, and your website is ready.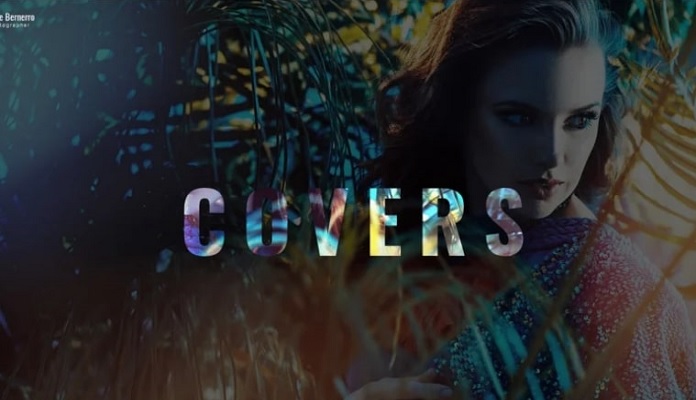 Live Demo | Download | Hosting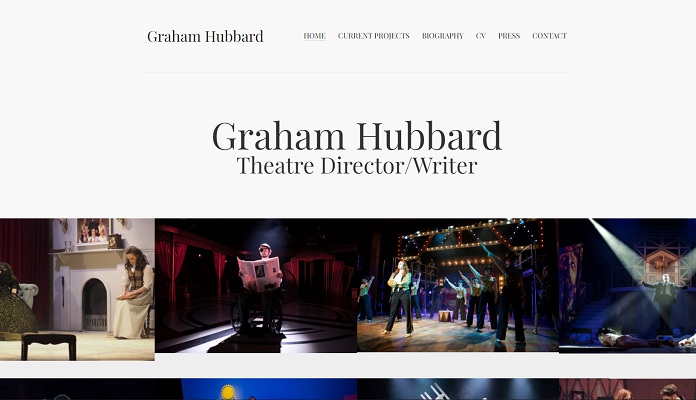 It is impossible not to mention Graham Gubbard's WordPress web page, which is designed in light colors. Such a pleasant view cannot but attract visitors – celebrity fans. Besides the beautiful design, the website has something to surprise you. Informativeness, stunning photos, and various blocks are what you see here. Click on the column in the panel, and you are already in the desired place.
Fans might check out current projects, biography, mainstream press, and more. The actor took care of the CV and posted it on his digital resource. It cannot fail to attract the attention of directors and screenwriters who are looking for faces for their projects. And finally, for fans and connections, there is a column with contact details.
If you want to create a similar actor website, pay attention to the selected theme. The template is rich in functions with which you quickly turn your ideas into reality. The layout offers a signup form, a pretty portfolio, a MegaMenu, and a blog. Take a look at the demo and see for yourself.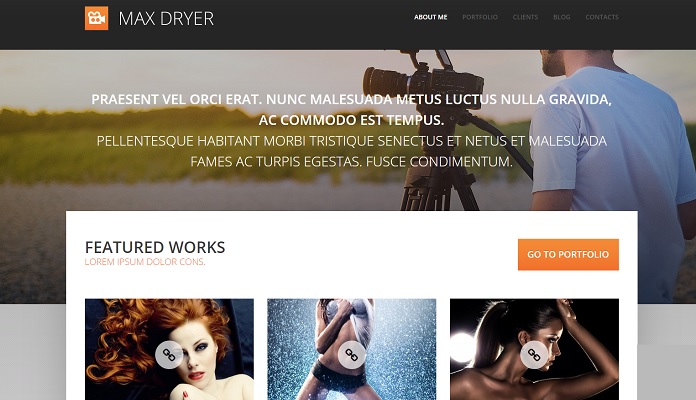 Live Demo | Download | Hosting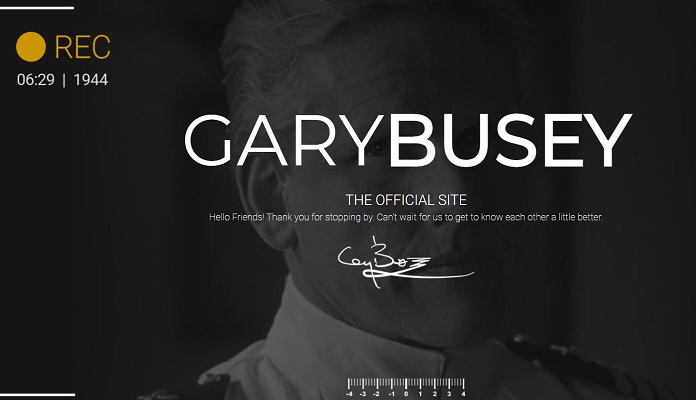 Gary Busey's website is powered by WordPress and has a pretty stylish view. It is multipage and contains a lot of data. In addition, on the home page, visitors find everything from a biography to a subscription form. Navigation is carried out using a convenient header.
There is a Buseyisms column for those interested in the actor's hobby. Here the celebrity talks about his book and links to resources to purchase it.
Are you impressed with the Gary Busey website? It's not rocket science to create a similar product. TemplateMonster offers you a fantastic template with different blocks. Here you discover seven mind-blowing designs, a gallery, a blog, and beautiful animations. Another nice thing for you is that this template has a WooCommers plugin to create a store without spending extra money and effort.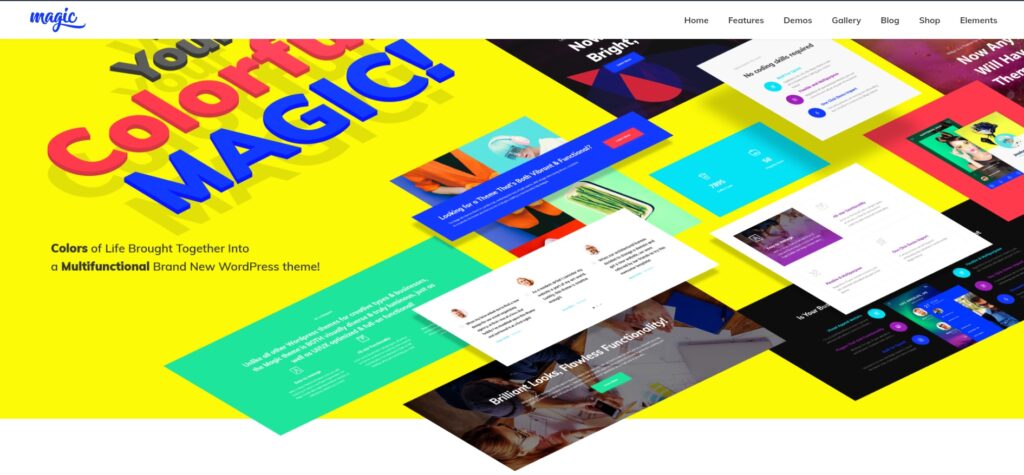 Live Demo | Download | Hosting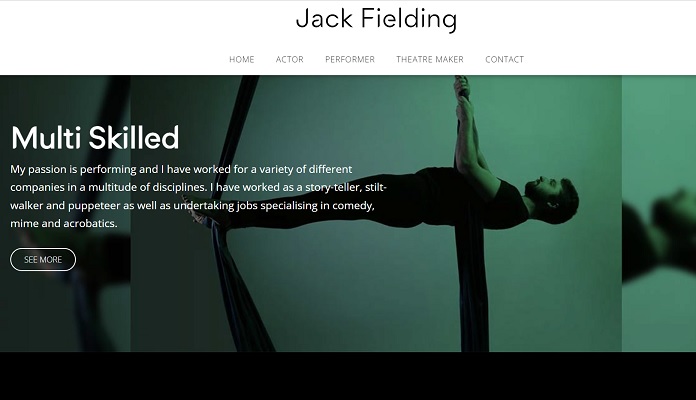 Jack Fielding surprises his fans with a minimalistic yet stylish digital resource. It is developed on the powerful WordPress CMS. The dark theme gives the site a sophisticated and modern feel. The home page contains many photos from the life of a celebrity. A fantastic slider allows capturing as many interesting facts as possible.
If you scroll down, you will see a link to the actor's social network. Here is a wonderful gallery that resembles Instagram and leads to the personal space of the star.
There is information on various types of activities of Jack Fielding on the website's pages. He positions himself not only as an actor but also as a performer and theater maker. Undoubtedly, it is a good move to attract employers.
If you need a similar web product, pay attention to Blacky WordPress theme, with which you make a creative, responsive website with a modern and fresh view. The Revolution Slider 6 plugin allows making a custom slider with many effects. Furthermore, you can set it up the way you wish. Do not hesitate and try it now!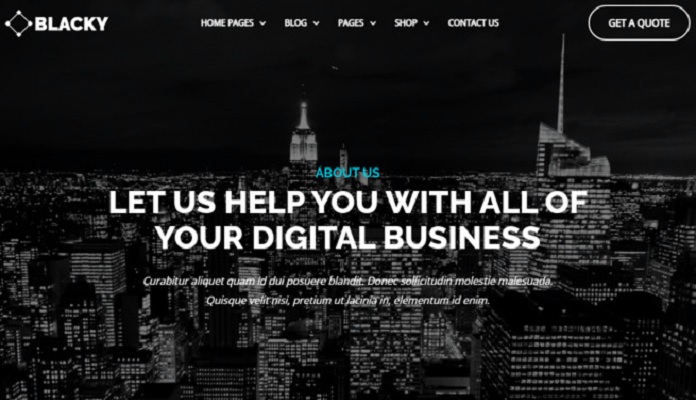 Live Demo | Download | Hosting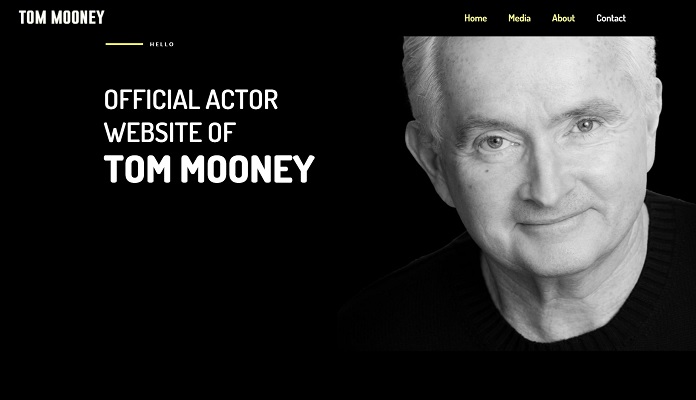 Lovers of minimalism will be delighted with Tom Mooney's landing page. A dark, stylish theme, beautiful photos, useful facts – all this is placed on an attractive single form. You quickly and easily navigate the site and detect the details you want by scrolling. The Media button takes you to an impressive video gallery.
The contact form is located on a separate modern page. In addition, here you see an e-mail and a phone number to keep in touch with the celebrity.
You easily make a similar product by simply dragging and dropping content since this product is created using WordPress technologies.
Glance at this unique feature-rich layout that helps you build your perfect web resource in a few clicks. Here is a dark, elegant design, a gallery, a contact form, and a blog! Making your dreams come true is easy with stunning layouts from TemplateMonster. Take a look at the demo and see for yourself!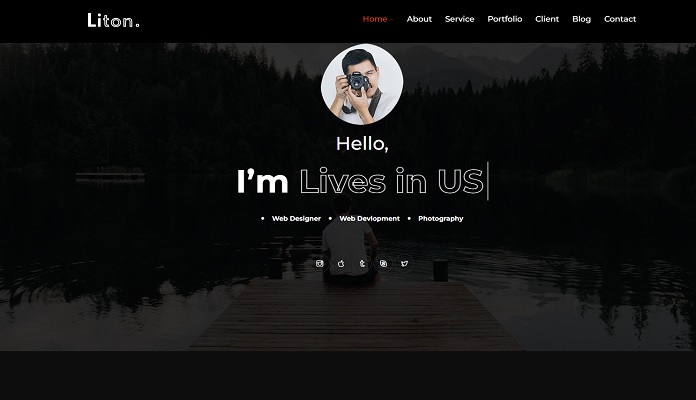 Live Demo | Download | Hosting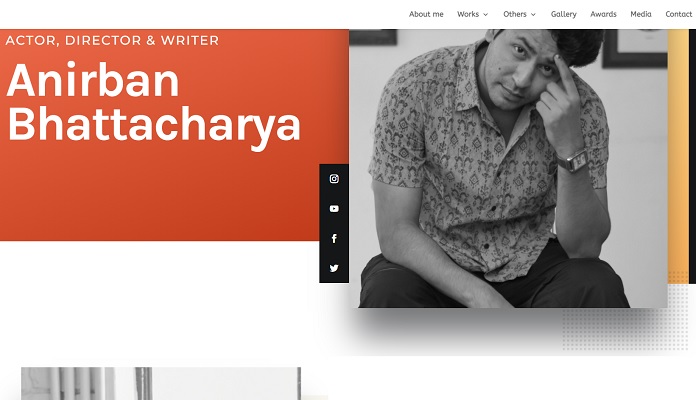 Anirban Bhattacharya's WordPress website is notable for its user-friendliness and amazing view. The web page surprises visitors with a huge amount of data about the celebrity's work, from filmography to projects on the radio. On the gallery, fans enjoy beautiful photos.
MegaMenu provides convenient and quick navigation. So you'll discover the data you need in seconds. Moreover, take a peep at the upper right corner and see a site search button, a great navigation aid.
There is a convenient contact form for employers or fans to keep in touch with the actor 24/7. Social media icons also help everyone be one step closer to the star and learn more about his private life.
If you are amazed by the broad functionality and structure of the actor website, then it's not a problem to create a similar masterpiece. A unique theme from TemplateMonster assists you with this. The template offers MegaMenu, site search, a modern contact form, and many other features. You will be delighted with the harmonious combination of highly customizable and great design.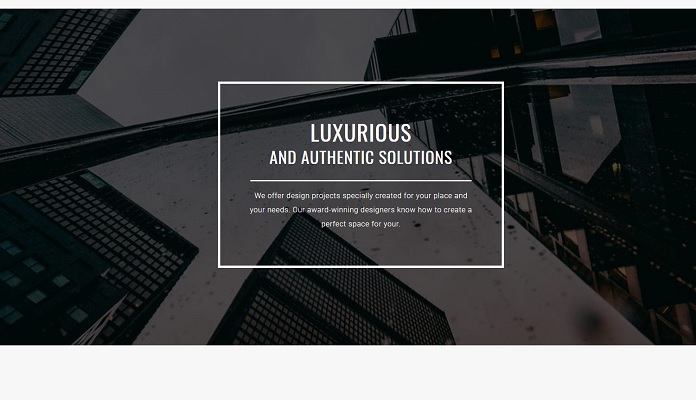 Live Demo | Download | Hosting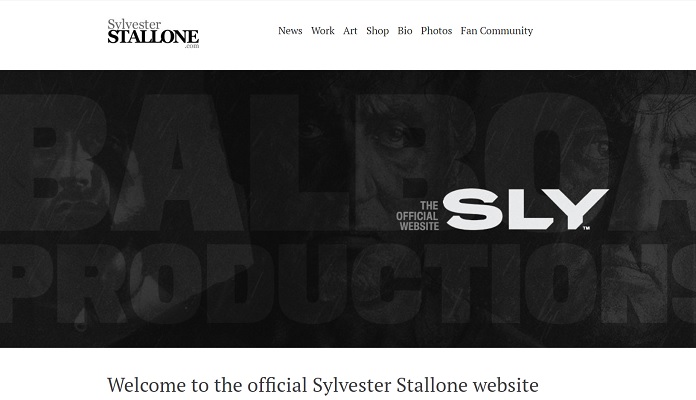 Sylvester Stallone boasts a creative and original website powered by WordPress. Despite the minimalistic design, it contains a lot of pictures and details.
Fans get acquainted with the work and biography of the celebrity on separate web pages. The modern gallery displays still from films and photos from the actor's life. You may also go to the celebrity store simply by clicking on the button on the header. All elements are stylish and harmonious.
For convenient communication with the star, there is an attractive contact form. With its help, producers and directors easily contact Sylvester Stallone's team. The developers haven't forgotten about the fans either. For them, attractive icons are leading in the actor's social networks.
Build your product with similar features but even more stylish and user-friendly. The presented SEO-optimized beautiful layout offers many features and surprises you with easy and quick editing. And one more thing, thanks to the additional plugin, you create your store right on this site. Check out the demo and read more information.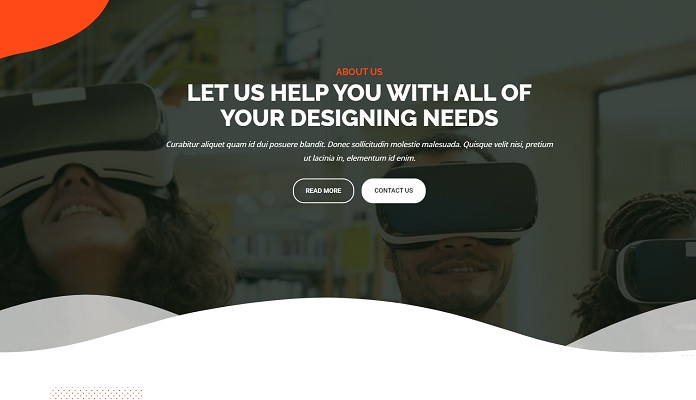 Live Demo | Download | Hosting
Top Joomla and HTML themes for actor websites
Other web development technologies are equally popular. They are also comfortable and come in various designs to suit all tastes. If you prefer Joomla or HTML themes, these products are worth your attention. Take a look at the list of top-notch layouts and choose the one that suits your requirements.
Best HTML Templates
Impressive Joomla themes
Wrapping Up
As you can see, actor websites are very popular with celebrities and bring them even more success. They allow the stars to always be at the top and delight their fans with news and photos. Fortunately, even newcomers to the digital world may cope with a personal page. Thanks to the technologies and wide functionality of the TemplateMonster designs, you easily build your ideal web project without unnecessary effort and waste. A collection of themes helps you choose what you need. Don't hesitate and get started as soon as possible.
FAQ
Why is WordPress is the most popular CMS for creating actor websites?
According to the research, all of the actor sites in the collection are built on WordPress. It's not surprising because the system is easy to use, multifunctional, and offers many stunning themes.
Who can assist me with creating a web product if I do not have the time and proper skills?
You may always find a reliable website design and customization company. Pay attention to the team of TemplateMonster web designers and web developers, who do everything according to your wishes.
Is it possible to change the elements of a purchased template?
Certainly! All themes are fully editable and easily amenable to amendments. So you will quickly achieve the desired result.
What should I do if I have problems with the design?
If you have any questions, our 24/7 support team is ready to help you and solve your issues as soon as possible.
Installation instructions for WordPress theme
Don't worry if you've already decided on a template and are ready to start creating the perfect web product but don't know how to install the theme. Follow the link on the YouTube channel, see detailed instructions, and install the desired layout without spending time and effort.