Google Fonts – Brand New Font API and Font Directory
Google keeps bringing awesome news and recently web design world was amazed by the announcement about releasing the collection of high-quality open source web fonts in the Google Font Directory and introducing Google Font API to make them available to everybody on the web.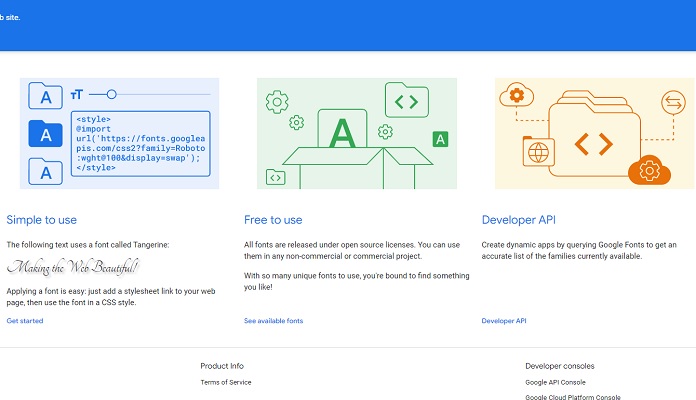 According to the officials, Google has tried really hard to create a superb collection of great web fonts and maintain them with the help of Google Font API – it means that their font collection will be available for all web users without any problems. Actually, it is a really simple and cross-browser method to use original web fonts on your website. The main features of these fonts are that they are still searchable, visually rich, text style, and accessible to users that use screen readers.

Technical maintenance of all these processes is great as always – there is no problem in converting the font into a format compatible with any modern browser (including Internet Explorer 6 and up). Here is how your fonts will be maintained "cache headers are set to maximize the likelihood that the fonts will be served from the browser's cache with no need for a network roundtrip, even when the same font is linked from different websites".
Great news for all HTML5 and CSS3 fans because these fonts will support styling, including drop shadows, rotation of HTML5 and CSS3. This is really important according to the latest web design trends. Looks like Google uses open source ideas really effectively and the web design audience will take up the call and contribute more new fonts to the Font Directory. Today, the directory only supports Western European languages (Latin-1), so it means that there is a lot of work to do and we will be waiting for more new open-source fonts from Google.