Marketing Campaign Ideas For Small Business

The launch of any startup involves financial investments. However, often the budget is low if you haven't received grants or investments from partners. How to create an online company and promote it in such a situation? This article will look at options for free or low-cost ways to start an online company or any other activity on the Internet. Our marketing campaign ideas for small businesses will help you build a fantastic website, optimize your budget for different needs, use WordPress theme marketing, and learn what tools you need to run a successful business.
How To Start Creating A Website
If you are far from online business and have never had such tasks, it seems that doing this is unrealistic and difficult for a person without experience. Yes, sometimes you'll have to turn to a professional. However, there are moments when you may easily save on the services of a third-party specialist.
To get started, you must decide on the basics – hosting, domain name, and CMS.
Types Of Hosting And Which Is Best
Marketing campaign ideas for small business is based on three main points:
minimum investment,
easy to use,
market novelties.
By the last point, we mean constant innovations that save time and money on implementing a task — for example, buying access to paid services with high-quality images instead of hiring a web designer to make banners. Or to buy a ready-made design for the site on TemplateMonster.
It's better to use the same principles when choosing a hosting.
There are the following main types:
Virtual hosting. Suitable for beginners as there is no need to configure the software on the server. The task has already been completed. It's possible to immediately place the website on the server and publish it on the Internet.
Cloud hosting. It uses multiple servers at the same time, which is good. This point helps to distribute the load on the equipment better. The minus is probably the higher price.
VPS hosting. This example is the luxury segment in its field. The service is expensive, although there are more opportunities and power is not comparable.
Free options. This example is especially intriguing when looking for marketing campaign ideas for small businesses. And this option is suitable for sites with small daily visitors, for instance, for a blog or an official company page on the Internet. As for online stores, the option is hardly acceptable.
The decision, of course, is yours. However, the first and second proposed options seem to be the most acceptable.
Choice Of CMS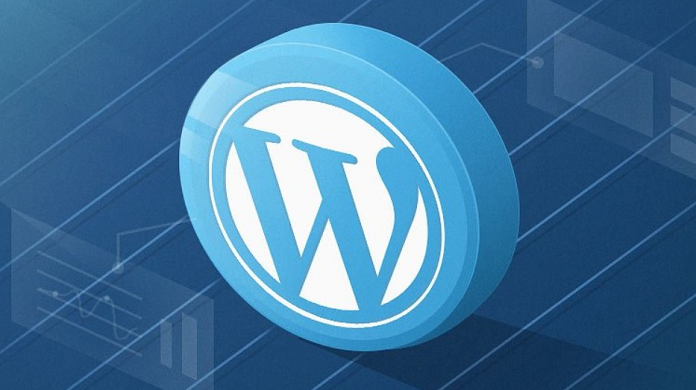 The content management system isn't just an admin area where the manager will work and upload goods. Each of the popular CMS has its capabilities. For the question of choice, you must decide on a concrete example. Therefore, it's impossible to consider all the options in this article.
Note that the most popular content management systems are the following:
WordPress.
Magento.
Shopify.
PrestaShop.
Joomla
If you have a marketing agency, WordPress will do its job perfectly. Excellent tips are here. In addition, its free version is quite functional, if you don't expect unreal miracles from it. In any case, you can always buy Premium services.
Where To Get Content
So that marketing campaign ideas for small businesses bring results, you have to think through every step. You know what is special about your firm. Nobody knows this information better. If planning to order a copywriter service or assign a task to a specialist in the company's staff, be sure to consult the person to the maximum. After all, you need to tell key information about the firm and the advantages of cooperation.
If writing texts alone, check the grammar on the appropriate portals. Now there are excellent services for editing texts.
Here are some cool portals for correcting mistakes in texts:
Grammarly.
ProWritingAid.
Paper Rater.
These useful portals have a free version. Although sometimes paid greatly simplifies editing.
Where To Find Great Pictures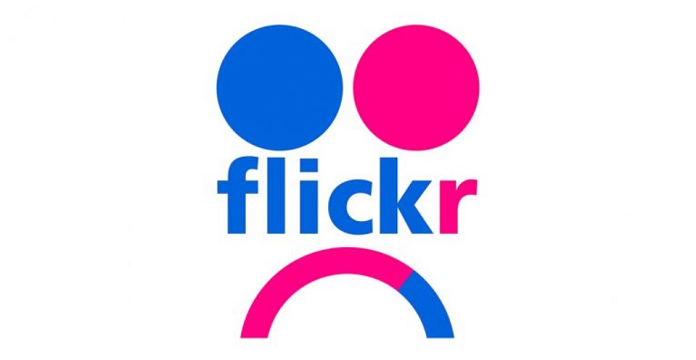 It's impossible to imagine a modern site without banners and visual design elements. There are stock image sites where you find good-quality pictures. By purchasing the paid version, you get access to a much larger number of items. Often the purchase amount is small, and you may use the opportunity in the future for advertising campaigns or even create layouts for printing booklets.
Here is a list of useful free stock image services:
Flickr.
Free photo stock from Canva.
Pixabay.
Splash base.
Libreshot.
Downloading images without paying for the work of a web designer is another marketing campaign idea for small businesses.
Believe us. Many companies use this approach.
Don't Forget About SEO
You'll certainly be promoted in search engines for search queries. It's impossible to imagine a successful company without the struggle for the best places in the Google rankings.
The task is to prepare your portal in advance, purchase links and generate high-quality content with content in the text of search queries.
By the way, the first task has already been implemented in most paid design templates. There are many offers on TemplateMonster and similar marketplaces. You may filter them by the type of CMS, your activity area, color scheme, and other parameters.
Looking For The Right Website Design
Today, you don't need huge budgets to get a cool look at the official portal. Many marketers save incredible amounts on website design by purchasing templates. As we mentioned earlier, people find them on marketplaces. TemplateMonster is one of the best.
The advantages of cooperation with these guys are the following points:
Tons of suggestions from different developers. It would help if you filtered many choices using restrictions on color, rating, or other parameters.
Various web development companies. Therefore, you conduct a brief analysis of what is offered on the market and make the most successful purchase.
Affordable prices and, at the same time, high quality make the templates very attractive. See for yourself by visiting TemplateMonster.
Ready-made Demos. See an example of page layouts before buying.
In general, helpful advice is to look and find a suitable option.
How To Find The Right Layout For Your Website
Marketing campaign ideas for small businesses isn't just a chance to save money. We focus the reader's attention on the fact that you can look no worse with a small investment than the market leaders.
This thing is exactly about the page layouts for the site. The design is ready, and the buyer is required to add their content.
Here are a couple of tips on what to look for when searching:
Look for SEO-friendly layouts only. This point means that after installation, the site is completely ready for further purchase of links and other steps with promotion.
See the demo carefully. TemplateMonster has previews for different devices – laptops, smartphones, and tablets.
Responsive design is a must.
All other features are purely individual. You can write your own expectations list and choose the most similar solution.
Here is Useful Video
Learn more about using layouts.
Examples Of A Successful Site Appearance

It's easier for you to navigate the variety of proposals regarding the portal design if you look at the examples. Let's rely on the experience of major advertising agencies worldwide to understand what trends are now.
W+K is a classic of the genre. Many years of experience speak for themselves. In the design, we see moving elements and the predominance of two primary colors – gray and white with black details. Simplicity and elegance are the basis of the site's page appearance. The video on the main page catches the eye, essentially an advertising campaign they created. The agency advertises itself and shows a portfolio as soon as you open the site. Great idea.
Ogilvy is one of the most famous in the world, with offices in different countries. On account of many eminent clients. The site's design is incredibly original. Going to the main page, we see only two buttons – About us and Contacts. The magic begins when we scroll down the page. The picture disappears, and the following parts of the page appear – projects, team, and so on. Incredibly cool effect. In the color scheme, they use corporate colors. Everything is stylish and extremely technologically advanced.
Conclusions
You don't need millions of investments or large budgets to launch a project and start working with clients. Decide on a sum to begin with and rely on your funds while establishing work processes. The TemplateMonster platform helps in many tasks. To create a unique style, you'll find ready-made templates for websites and presentations, hosting services, and even individual design elements.
FAQ
Where to find creative marketing ideas for small businesses?
In addition to our article, we recommend you regularly read the news of other major portals. Often in reviews, you find invaluable tips on how to save a budget. Search, and you'll surely find it.
Should I use read articles on the topic – the ideas for marketing your business?
We are confident it's worth it if the information comes from an expert in their field. If the material is on a third-party non-thematic resource and comes from an unknown journalist or author, practice these recommendations at your discretion.
Do I need a separate specialist for marketing ideas for a small business?
A marketer is needed by any company, regardless of its size or activity area.
Where to look for content marketing ideas for small businesses?
Focus on examples of large companies in your activity. Look at their website, and analyze the content. Copying someone's work won't be ethical, but you may take it as an example.