Why Should You Hire A Renowned Web Design Agency
Planning to launch your own website but confused about what to do and where to start? The best way out is to take professional help from a web design agency. In the digital era, to establish your business & create an online presence you need to build a customized website that will help you to reach the target audience and thereby increase your overall sales. The more people see your website the more they will come to know about your brand and in the end, the conversion rate will increase. The goal, of any business, is to gain more and more customers and win their trust. A proper website will help you achieve your business goals.
But developing a website and then running it efficiently is not a kid's game! It requires a lot of skills and effort to develop a website that will help you to build a customer base. An attractive vibrant website will represent your brand's persona. A lot of planning and execution goes into developing an effective website. And no one better can do the job than a professional web design agency.
In this article, we will cover what a web design agency actually does and what are the benefits your business can achieve from a professional.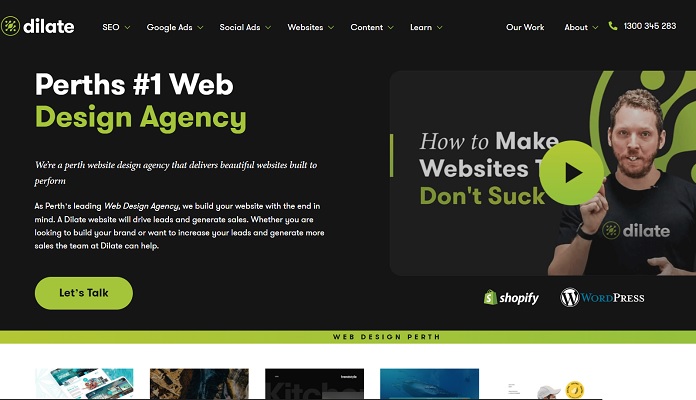 What is a Web Design Agency?
A web agency is a professional firm that employs its high-end imagination level & website building talent to design, produce & launch a brand new website. The team of professionals at the agency listens to all the briefs told by the client and uses their creative brain to create a unique customer-driven website that will help to increase your overall sales. Typically, today most website design firms provide end-to-end solutions regarding all your website-related issues. Not only do they design and launch your website but also provide constant help to run it efficiently. In case of any technical issues, they also troubleshoot the issue within no time.
Their main focus is to create an SEO-friendly website that will rank at the top of the reputed search engines thereby driving maximum traffic.
Reasons to Hire a Web Design Agency
Following are the chief reasons why you should hire a professional Web Design Agency:
1. Unique and customized website design– To keep your brand stand out from the crowd you need to build a unique website with catchy fonts, colors, and design. Many business owners also build their websites using free templates & themes that are already available for free in the market. Though you can use them and save time & money, the end result won't be that fruitful. A professional will turn your imaginary idea into reality & bring the company's vision and mission to life. As a result, your website won't be a regular website like others, but rather a one that will stand out from the crowd & make your brand look more proficient to the customers.
2. Better SEO (Search Engine Optimization)– Search Engine Optimization is not just a mere word but is the most important technique to build your brand's reputation. SEO is the backbone of every business. When you are building a new website, the website needs to be optimized & appear at the top of popular search results so that it can engage more and more traffic. A website design agency, uses important keywords, links, specific layouts, colors, fonts, images, and links to make your website SEO-friendly. A professional web development agency not only designs your website but also takes full control of the SEO. Also if you have a long-term contract with an agency it might also help analyze the traffic & track analytics based on that.
3. Responsive Design- In today's digital era, most traffic that a website receives is through smartphones rather than laptops and desktops. Therefore the first goal while creating a website is to make it mobile-friendly. A professional agency will make your website mobile0freundly by implementing cutting-edge technology and designs to generate maximum traffic through smartphones.
4. Saving overall cost & time- Many business owners think that hiring a professional web agency incurs a lot of costs, rather building a website through free tools and templates will save a lot of money & time. However, the reality is somewhat different. Most of the time when you try to design your website on your own by using free tools and templates without any skill set, you will not only end up wasting time but also your website won't generate much traffic. Sometimes wrong steps can also have a negative impact on your website leading to damaging your existing customer base. A professional on the other hand will do the same job within much less time thereby saving a lot of your time which you can use for other productive propose. The results you will achieve from paying a fixed amount for professional service are much more than expected.
5. Complete customer support- Most website development companies offer end-to-end customer support. Not only do they design and launch your website but they also help you manage the various business operations efficiently and effectively.
So as you can see, hiring is not good for developing your website but also a boon for your overall business.
Conclusion
There are thousands of Web Design Agencies that offer website building solutions, but how many of them are genuine? Well, to find out a genuine and effective agency, you need to check Google reviews from where you can get a real-time review of clients who have already used the service of a particular company. You will get to know all the pros and cons and you can decide which one to hire.
The importance of a professional agency is inevitable but many companies do not realize its actual importance. As a result, by building an off-putting website they will end up damaging their brand name and losing their trusted customers. Note that your website is the Digital Handshake and it is the first impression that a customer will have about your brand. So choose wisely!