Making Each Pixel Count: Unusual 8-Bit Posters by Eric Palmer
The idea of 8-bit posters' showcase stems from the nostalgia feeling about game consoles and set-top boxes which were crazy popular in 80s-90s. The images in those computer games were built on the pixel technology and so our today's roundup about 8-bit posters is tightly connected with the pixel art. Actually, pixel art is the special form of digital art where the image is edited on the pixel level and has low resolution and limited color scheme. One of the main peculiarities of the pixel image is the absence of anti-aliasing feature so when you are looking at the image you can see each separate pixel. But from the other side, this particular feature makes the pixel image special and well-recognizable from others.
In this collection of 8-bit posters we include great works of American designer Eric Palmer who is creating movie posters, combining pixel images with the video game illustrations from 80s. These attractive movie posters and pictures are returning us to 8-bit gaming times when the computer science just started to gather headway.
Kill Bill 8-Bit Poster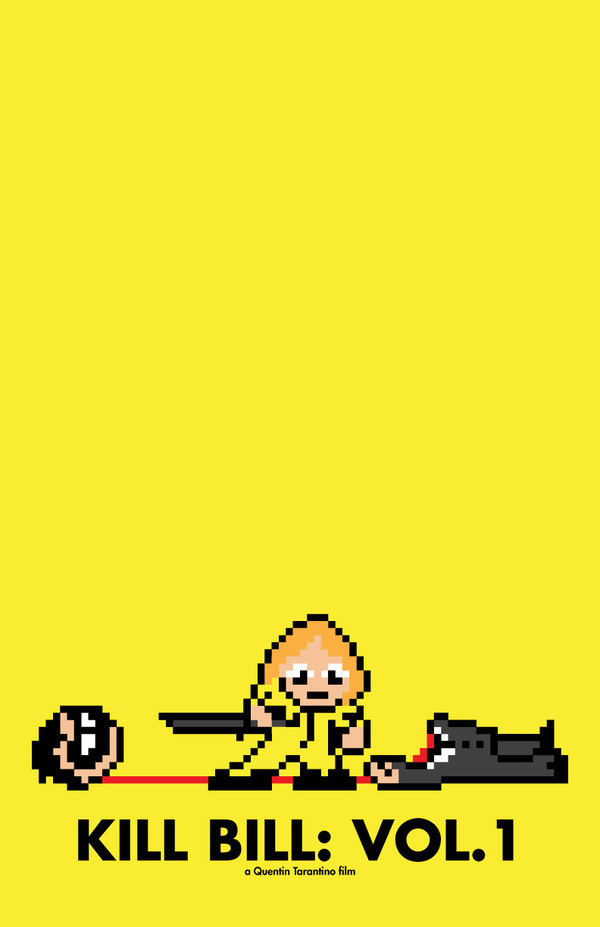 ---
Harry Poter 8-Bit Poster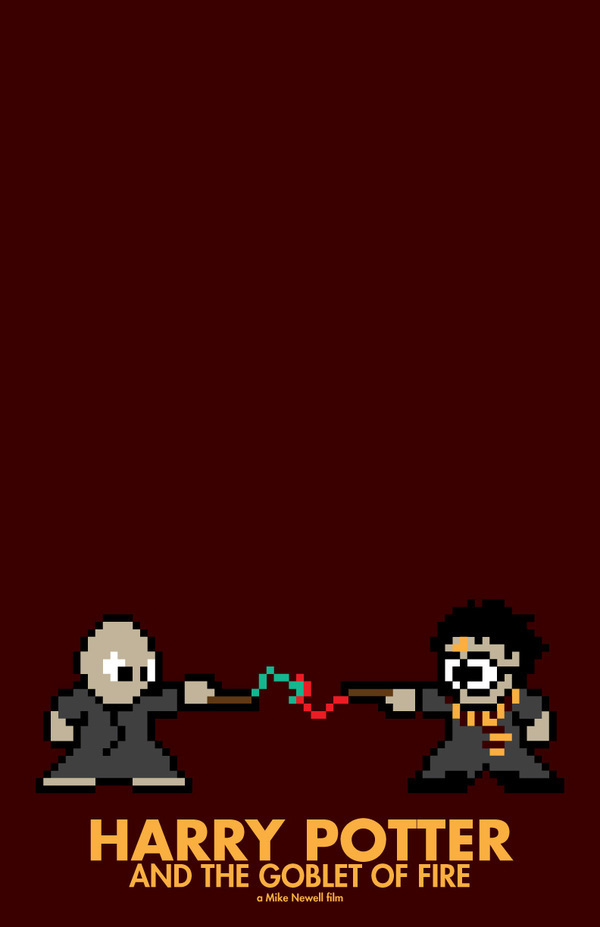 ---
Iron Man 8-Bit Poster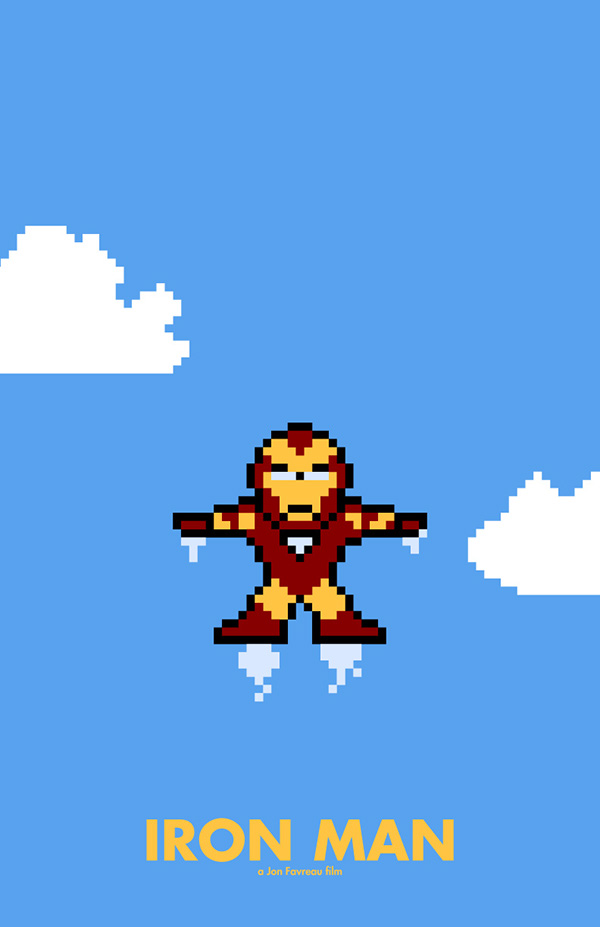 ---
V for Vendetta 8-Bit Poster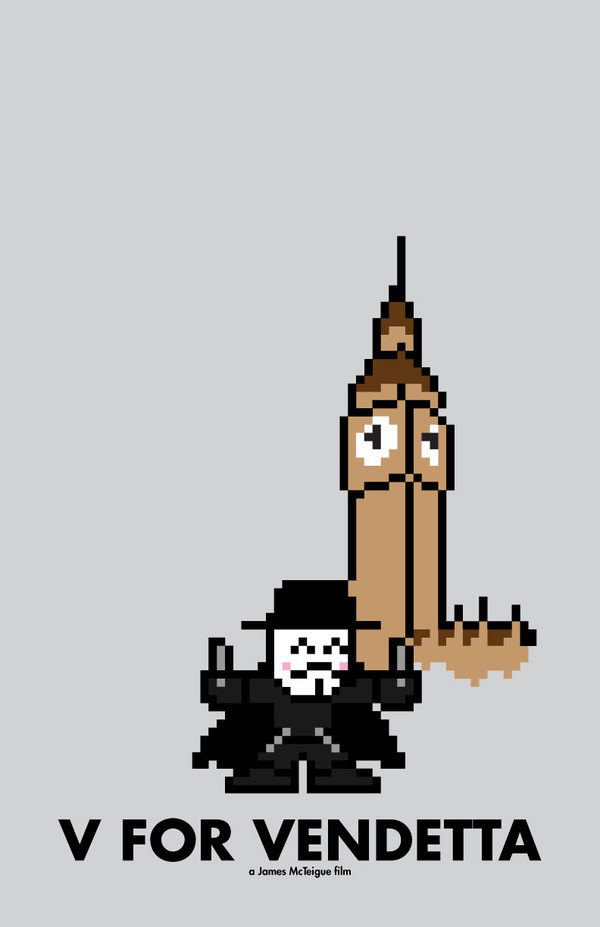 ---
Titanic 8-Bit Poster
---
300 8-Bit Movie Poster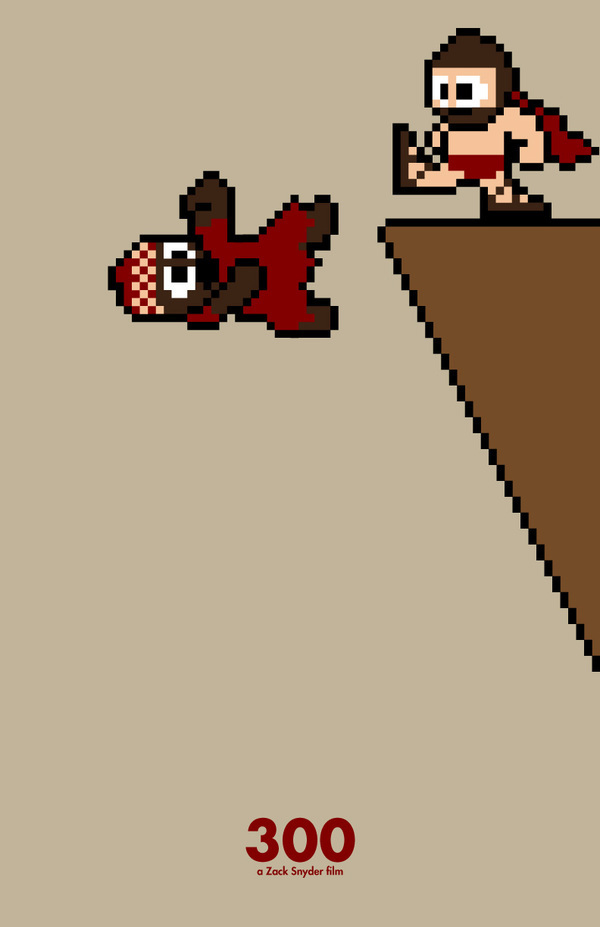 ---
Jurassic Park 8-Bit Poster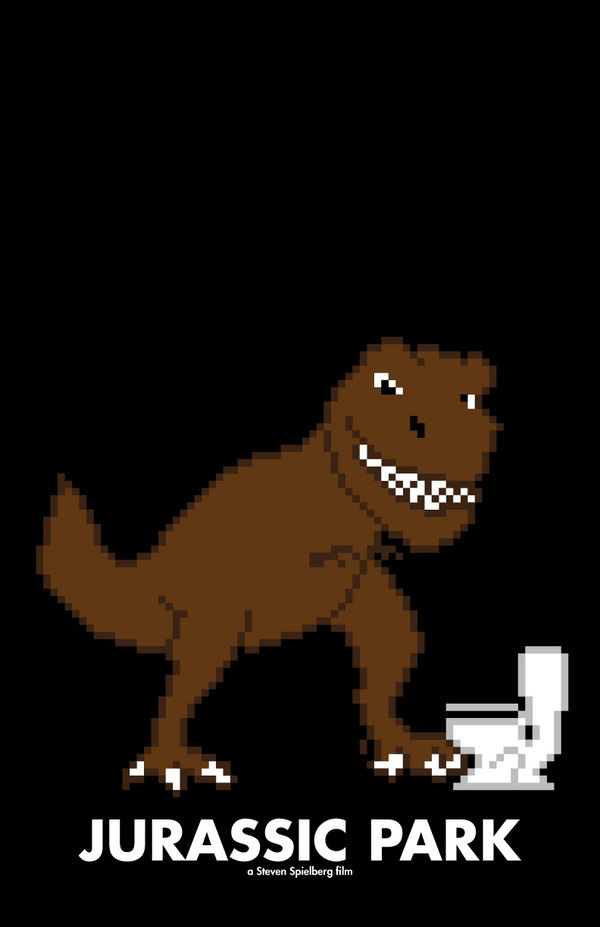 ---
Office Space 8-Bit Poster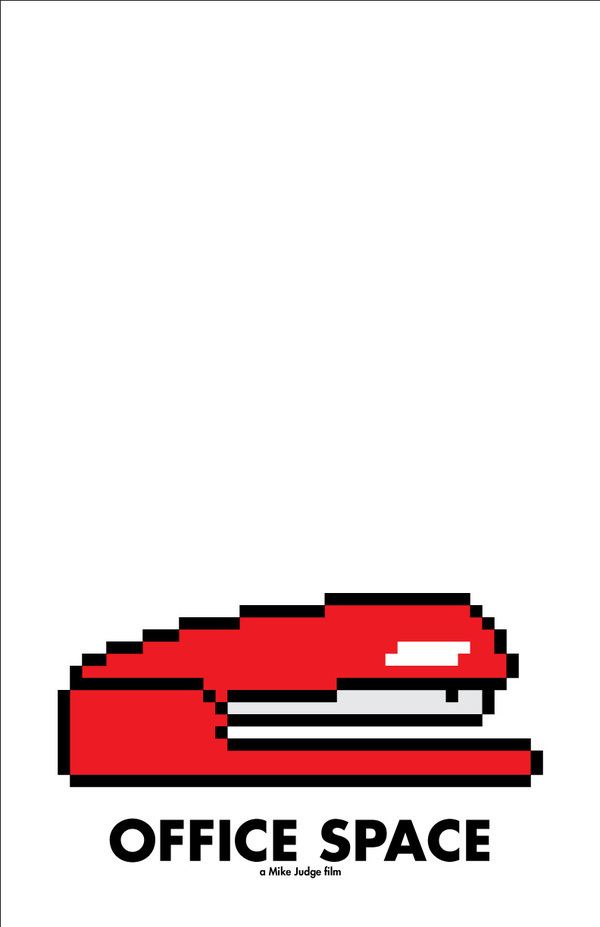 ---
Willy Wonka & The Chocolate Factory 8-Bit Poster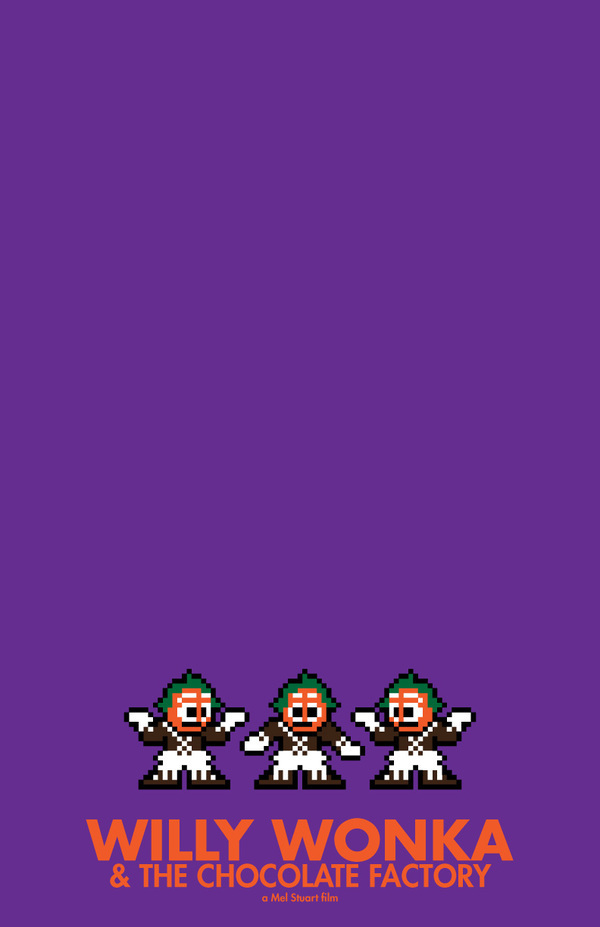 ---
Star Wars 8-Bit Poster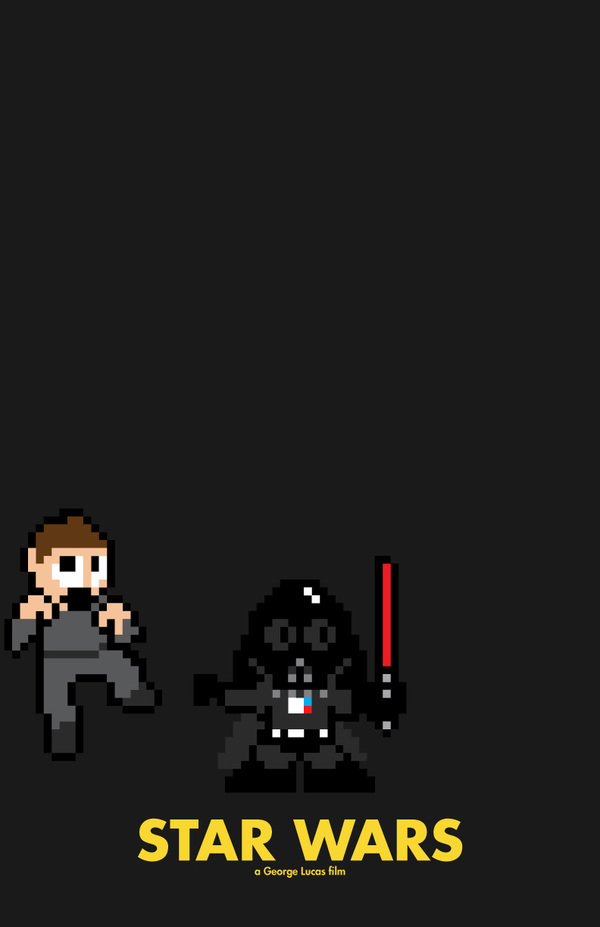 ---
The Dark Knight 8-Bit Poster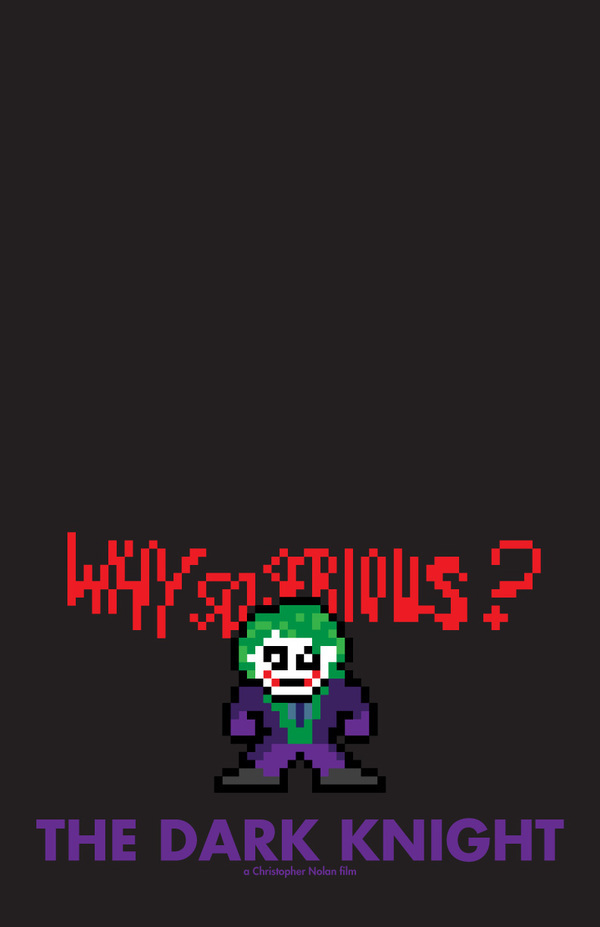 ---
A Space Odyssey 8-Bit Poster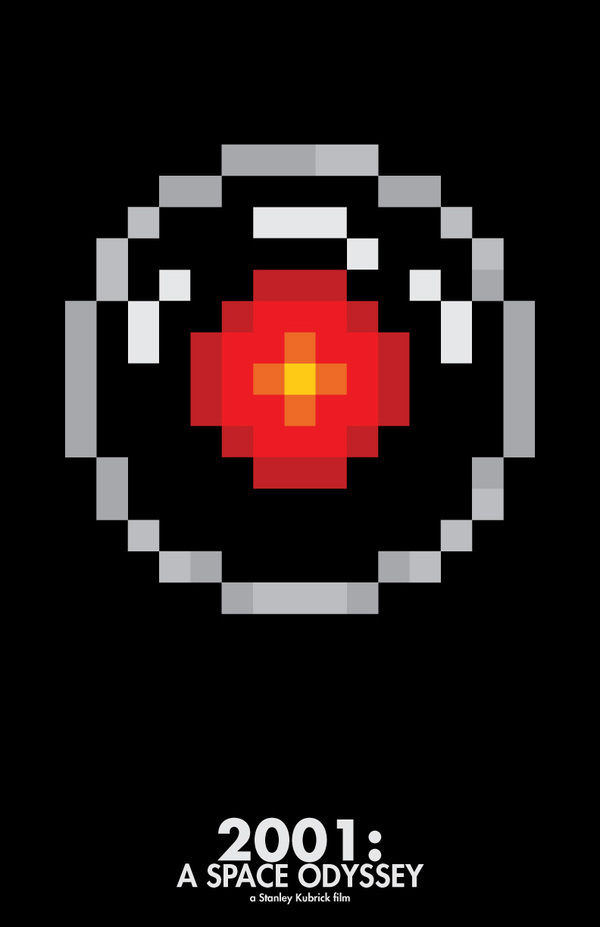 ---
The Matrix 8-Bit Poster