Google Analytics 4.0: What Changes with This New Version?
The world of digital marketing is increasingly competitive. Why? Well, because it's easy to start a website or launch an app. And nowadays, you can even create an e-commerce store in just a few minutes.
As more businesses compete for the same audience, they're forced to innovate and differentiate themselves from their competitors by offering something different than what already exists in the market.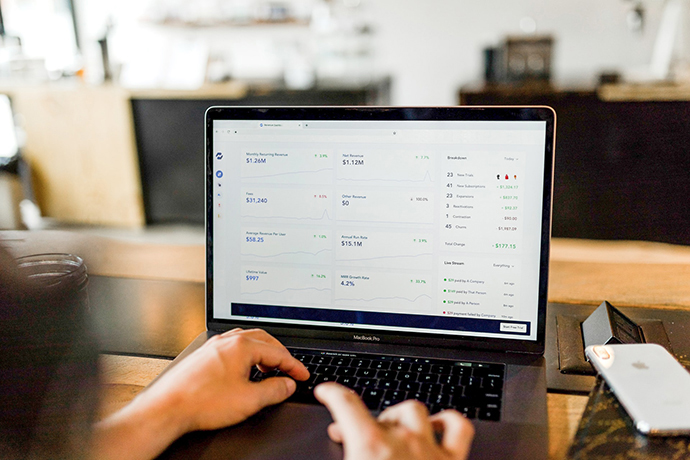 Source: https://unsplash.com/photos/744oGeqpxPQ
What Makes Them So Special?
Companies must have the tools to measure a marketing strategy's results and optimize them according to the results obtained. For this reason, implementing the new version of Google Analytics is an excellent opportunity to review the digital marketing strategy of your company, measure its results and optimize them.
Google Analytics 4.0.
Google Analytics 4.0 is the latest version of Google's widely used web analytics tool. It brings many new and exciting features, including:
A new dimension for cross-device tracking
built on a cross-channel data model
machine learning
built on a user-centric infrastructure
privacy-focused
deeper integrations with Google Ads and Google Marketing Platform
user-centric data model
new data model
built-in privacy controls
Enhanced support for improving the performance of your site
Website Creation
If you're looking for a website creator, there are many options: the free version and the paid version. The free version is great for small businesses or startups that want to get a simple website. If you are on a low budget but still want to create your blog, finding a website creator that won't break your bank is important. The best way is to make a comparison of the most affordable and free website creators by looking at their price plans and features. Know how much it will cost before starting. Always ensure you know the kind of budget you're working with before signing up for any service or platform, including those offering free options. The paid version gives you more freedom, but it also costs money. You'll have access to more features and be able to host larger audiences without worrying about paying extra fees.
What's Different with Google Analytics 4.0?
The new version of Google Analytics makes it easier for you to get actionable insights about your website visitors to make the most of them. Here are some updates:
User Engagement Metrics
This feature gives you a better understanding of how engaged users are with your site and its content. It includes metrics such as time on site and average session duration.
Enhanced eCommerce Tracking
You can track sales data from multiple stores on one report. You can use Analytics to monitor all your online sales channels, even if they're on different websites or platforms.
New Audiences Feature
You can create custom audiences based on users' device types and locations, allowing you to send more relevant messages based on their specific interests. For example, if someone visits your site from their phone one day but comes back from their laptop two days later, you'll tell them about new products available only on laptops or desktops instead of sending them irrelevant ads about phones.
Custom Dashboards
You'll now have access to custom dashboards to create "views" of data by time and metric type.
Custom Dimensions and Metrics
You have more control over what data gets tracked through custom dimensions and metrics, allowing you to track the KPIs that matter most to your businesses, such as conversion rates or sales figures.
Improved Real-time Reporting
Real-time reporting lets you see how people interact with your site in real-time without waiting for a day. You will receive notifications anytime someone acts on your site, like visiting a page or clicking an ad.
Does This Spell the End of Universal Analytics?
Universal Analytics will remain available for the foreseeable future, while Google Analytics 4.0 is more in line with Google's overall vision for the future of analytics. The bottom line is that Google Analytics 4.0 is an entirely new way of tracking your website's performance and is built on a cross-channel data model that targets the end-user rather than the channels they use.
Conclusion
With the new Google Analytics 4.0, you can now obtain more complete data about users and how they interact with your website. With this version, we are facing a major change in Google Analytics. You can get an even more complete view of the user journey: from sign-in to abandonment or purchase through customer support interactions or email newsletters. In addition, it also has several improvements, such as a new interface that simplifies access to information and allows users to access reports faster than ever before.