Marketing Managers: What Is Needed in This Role?
In the modern age, more businesses than ever before are competing to get themselves noticed, particularly online. In the world of online digital marketing, more is needed to get your company noticed than simply having a pretty website – and so, there has been a rise in companies and businesses hiring marketing managers.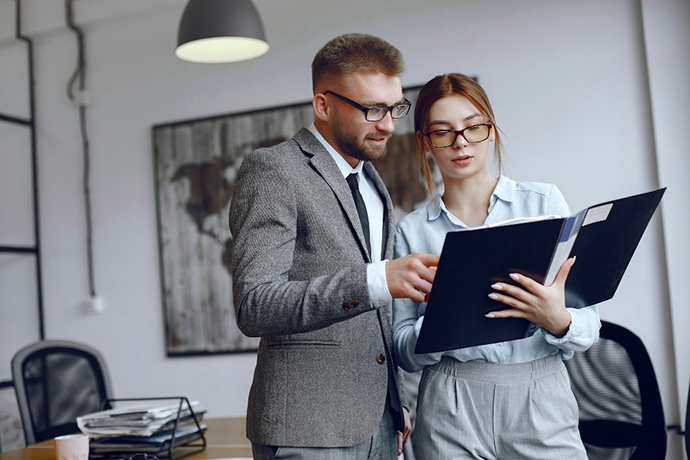 A marketing manager is responsible for how a company manages its advertising, what adverts are released, SEO tactics, and so on. As you can see, this is a very important job that, if done correctly, can push a company to the forefront of its niche.
Overall, marketing managers use a mixture of soft and hard skills when carrying out this role. Some decisions will be harder and may involve crunching numbers and statistics, whereas others will allow them to be more creative and exploratory in designing a marketing strategy.
If you want to begin your career in the world of being a marketing manager, you may be curious as to what makes a successful one and what skills and even qualifications can boost you into this line of work with ease. As such, this article will explore common skills and qualifications that marketing managers have to help you spot where you may need to brush up.
Qualifications
First, you may be wondering if you can simply walk into the role of a marketing manager or if you need to have experience beforehand. It is a bit of a combination of the two, but many marketing managers will have qualifications as a basis for their experience.
In most cases, many marketing managers will have a Master of Business Administration, which is a graduate degree that focuses on many aspects of running a business's admin. These can include accounting, business ethics, finance, and, of course, marketing.
If you aren't sure where, to begin with, this qualification, you can earn an online MBA in UK universities, which can be slotted around other job commitments. There are also marketing diplomas that can focus solely on the skills surrounding marketing – so be sure to have a look around when choosing the right qualification for you based on what you want to do.
Soft Skills
Soft skills are usually described as something that a person has a natural flair for. For instance, someone may have an affinity for organization and administration, and these can also be studied with more ease as a result.
Soft skills are also usually focused on interpersonal interactions, such as leadership and management. For example, if you can resolve a conflict between two colleagues, this is a soft skill that has a great value in the workplace.
Hard Skills
These skills are usually on the more technical end of the marketing manager spectrum. They tend to be focused on areas such as knowledge of search engine optimization or SEO, along with the ability to evaluate marketing videos, photos, and websites to get the best outcome for the business.
Leadership Skills
Leadership skills are soft skills that obviously play a great part in any managerial role. To be a marketing manager, you need to motivate your team to achieve goals and do a good job consistently.
As a marketing manager, you may be required to oversee different departments at the same time. Setting unique goals and even similar aims for each team is something that you will need to be able to do and track the progress of.
You will also need to mentor less experienced members of your team and oversee their growth and development.
Technical Skills
Expanding further on this hard skill, marketing requires technical knowledge in an overall sense. You may need to use and understand specialized software to design and distribute marketing materials such as posters or flyers, and you will also need to be familiar with optimizing content for search engines, writing and sending mass emails, editing and creating spreadsheets, and evaluating websites and social media profiles of the business you are promoting.
You will need to know how to identify glitches and should also have a basic knowledge of how best to fix them or to be able to recognize when you need to delegate this task and who in your team to delegate it to.
Organization Skills
Organization is the top skill to have as a manager, and you will need to be able to oversee the work of each person under your care, ensure it is going to schedule, and create and enforce achievable deadlines for work. In addition, you will need to coordinate events and meetings, record and file documents, and create strategic goals to break down and deliver on major projects.
Organizational skills also extend to the area of communication, which will mean you will also need to have high-level collaboration skills to communicate with other members of your team, develop a rapport, and address feedback and criticism with professional etiquette. Ultimately, organizational skills are something of a mixed bag of both hard and soft skills and can be developed with time – so don't worry if you don't get it right at first.
Creation Skills
Marketing is about creation; creating websites, marketing posters or flyers, and even blogs to promote your business. So, you will need to have a flair for creating original ideas. You will also need to know your audience and will be able to identify how to draw them into your marketing campaign and how to hold their attention.
You will also be comfortable meeting and brainstorming with graphic designers, as well as planning and executing promotional events. In short, you may yourself have a background in graphic design, art, or photography that you aren't afraid to fall back on when it comes to marketing.
Conclusion
Being a marketing manager is a great opportunity, as it allows you to oversee creative aspects of marketing and assess if marketing techniques and campaigns are successful. So, if you like working collaboratively, are not afraid of hard work, and are eager to create something unique, this is likely to be a great job for you.