Halloween Promo from TemplateMonster
This is Halloween! This is Halloween!
Okay, you got it and maybe even remembered the theme from Tim Burton's Nightmare Before Christmas. But what does it mean for web developers?
Well, I have useful news for you. TemplateMonster opens the traditional Halloween discount period. It begins today and finishes on the 14th of November. You have a lot of time to make your purchase till its end. The promo concerns any holiday template and takes 30% off the price.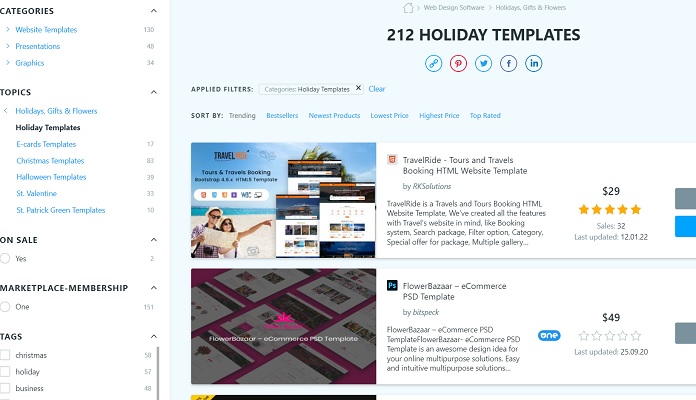 The holiday template category includes different types of themes, though most of them have eCommerce essence. TemplateMonster team has a huge experience in designing templates, therefore you'll be definitely able to find what you need: just need to search a bit. And in order to facilitate your searches, I present a few of the best holiday templates below.
This flash template made in Halloween style is very colorful. It's improved with sound effects that create a spooky atmosphere.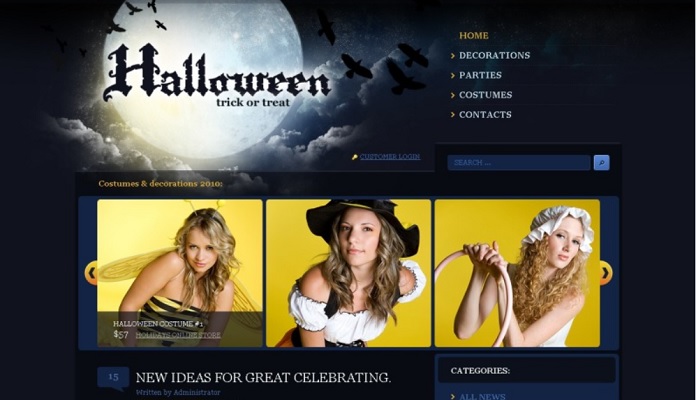 This template is based on WordPress and will serve greatly for blogging about Halloween.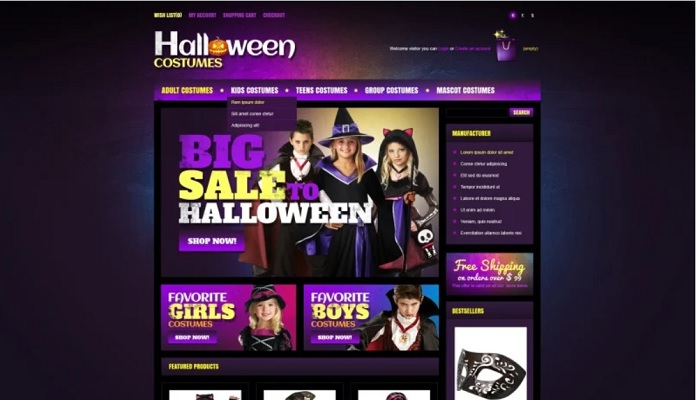 The kids` interests are also counted! This Opencart template gives a wonderful opportunity to launch a Halloween attribute shop.
This template presents an elegant and modern design. Its clean layouts would be a comfortable space for shopping with masks.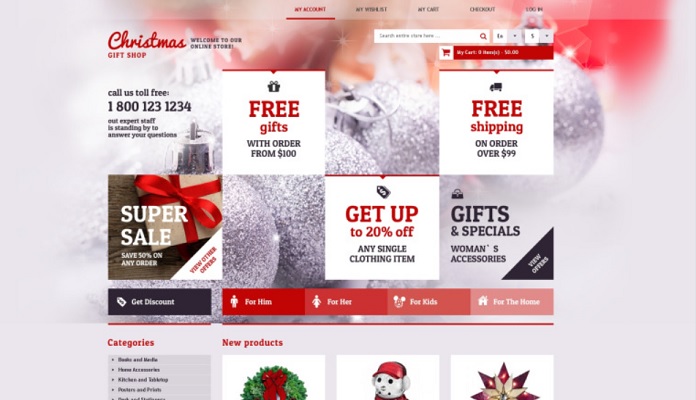 You may be surprised why the Christmas theme is here, in the post about Halloween. But please: think about the future. The Christmas holidays are so close.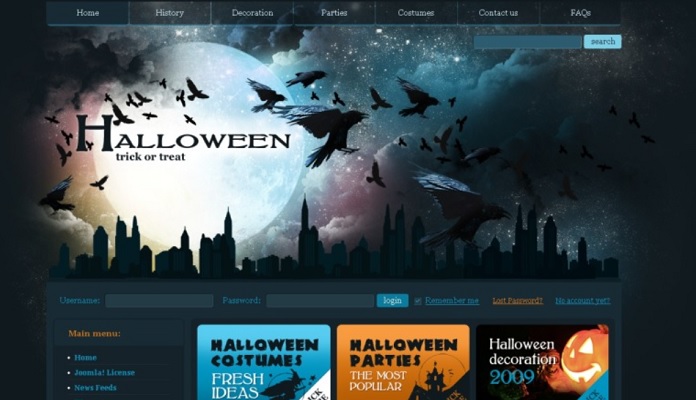 This Joomla template has an effective Halloween design and compact structure.
Though many people believe Halloween is a modern holiday, it's actually an ancient celebration, which roots in Celtic pagan traditions. Of course, there is no ritual and spiritual aspect today, but just a festival style, when people, especially children, can have fun in a "scary" style. So, you can bring this fun through the internet as well – TemplateMonster's Halloween promo makes it much more obtainable.